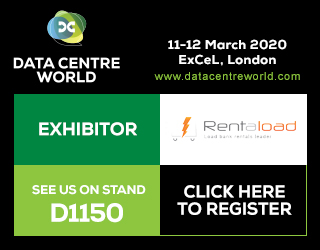 Rentaload will be at Data Center World in London on March 11 and 12 : 
The Data Center World is one of the most important events in the world for the data center industry. This year it is the 12th edition and it will be once again an opportunity to meet the different actors in this sector, to exchange with them and consequently to give life to new projects. It will also be an opportunity to discover the new trends in this sector, the new opportunities and the new challenges for Datacenters. You will have understood it, this is the event of the year not to be missed !
That's why Rentaload is participating and will be pleased to meet you on March 11th and 12th in London on its booth D1150 to discuss with you about your various upcoming projects.
Whether you are an end customer (hosting provider, private data centre, public data centre), a manufacturer or an installer, you are all concerned by the smooth running of the tests and Rentaload offers you precisely to take over this mission in a partial or complete way ; so don't hesitate to come and talk to us about it at the DCW exhibition. We will also be presenting our new product innovation : 100/200/300 KW connected loadbanks dedicated to Data Centers with supervision software and data recording during the tests.
While waiting to meet you, I invite you to come and take a look at our products and services on our website.
Registrations are limited, don't wait any longer and register HERE: https://cloudexpo.circdata-fusion.co.uk/RFG/publish/CEEL20/?show=DCW&source=Rentaload-exhibitor
All the infos related to the DCW Exhibition HERE : https://www.datacentreworld.com/welcome