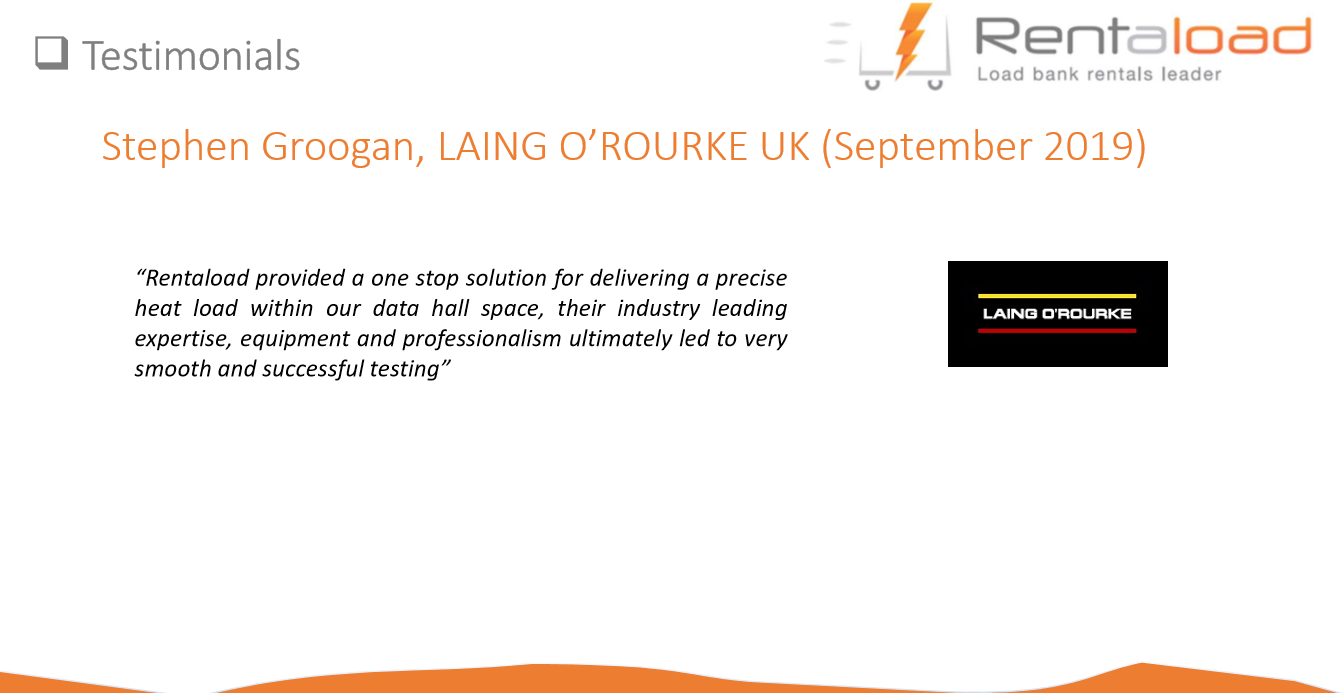 For information, Laing O'Rourke is a multinational company based in Kent, UK. It is one of the largest private construction companies in the UK. It builds infrastructure all over the world.
We worked together and they were very satisfied with the service provided by Rentaload.
Don't hesitate to contact us for any test project in your data centre. it will be a pleasure to help you !
For more information you can also visit our product page.