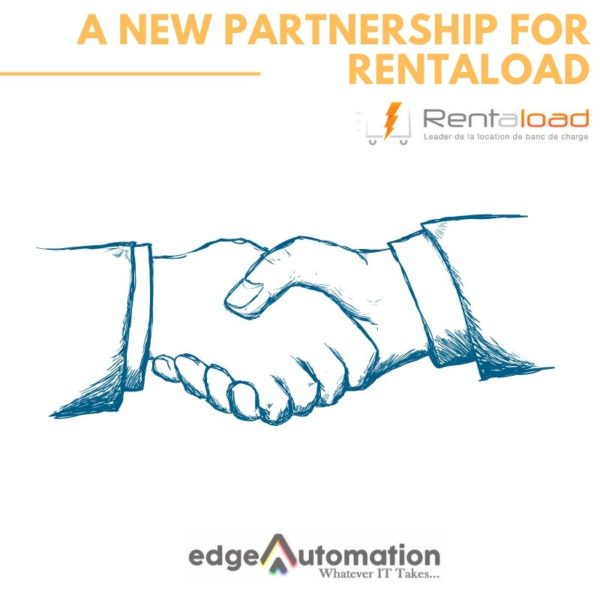 a few words from the Managing Director of Rentaload
Partnership, a driving factor at Rentaload :
«10 days ago I wrote a few lines to share about the sense of partnership in time of crisis. As a conclusion I was pointing out the strength of real partnerships and wishing to expand the group of Rentaload partners. So this is with a great pleasure that we can announce a new partnership with Edge Automation Limited – Ireland.
"Edge Automation Ltd. are focused on specialist products and services for the Data Centre Industry. It is in the most challenging times that we see the true value and strength of partnerships.  Rentaload have demonstrated real courage in sealing this partnership at this most challenging time, and thats just the kind of attitude that we want to team up with…" – Stephen Soraghan, Managing Director,Edge Automation Ltd . 
With a strong background in the Data Center industry and a large network in this environment, Stephen will assist us in promoting our new vision on IST commissioning with our smart solutions and associated services, not only in Ireland but also in the Nordics. This new alliance reinforces our European strategy to be closer and closer to our customer teams to provide accurate information and relevant solutions as quickly as possible.
One can easily figure out the bridges that can then built up between Irish actors and Nordics projects where we already have established partners.
Looking forwad setting up other deep partnerships all over Europe and to turn difficulties of this crisis period into new opportunities.»
Pierre-Luc BARBE
Managing Director, Rentaload