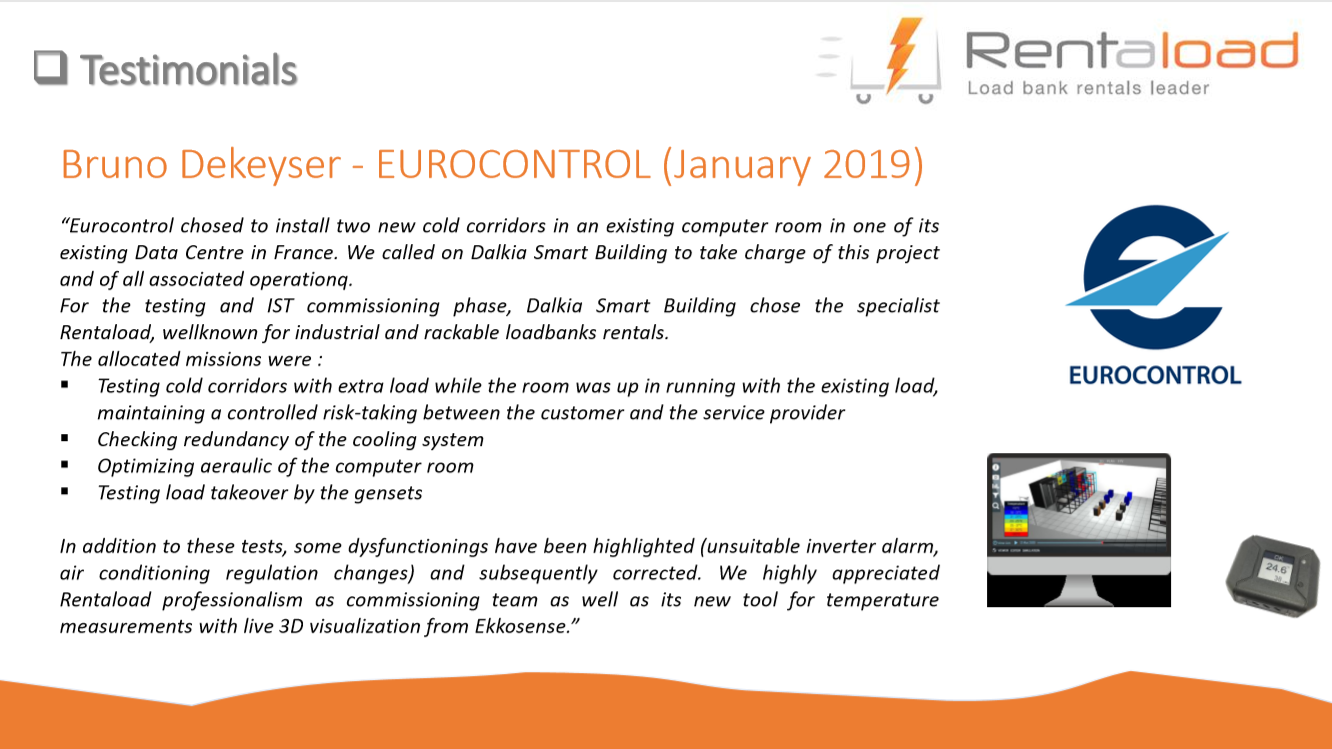 For information, EUROCONTROL is a pan-European, civil-military organisation dedicated to supporting European aviation. The organisation was created in 1960 and counts over 41 Members States from across Europe and 2 Comprehensive Agreement States (Morocco and Israel).
We carried out tests for them in their data centers. They particularly appreciated Rentaload's commissioning expertise as well as the Ekkosense software which allows a 3D visualization of the computer room and measurement feedback (temperature).
If you are interested do not hesitate to contact us too !
In the meantime you can already have a look at our product page.