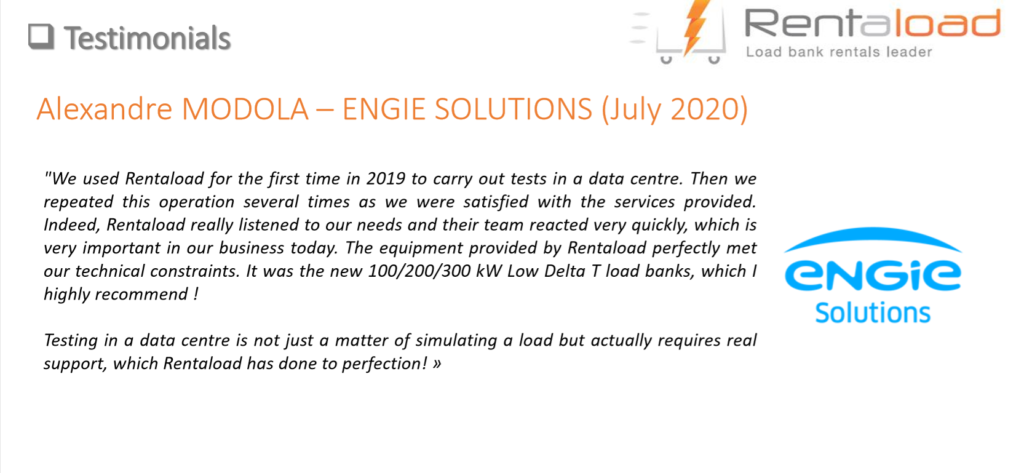 Engie Solutions, created in 2020, is the entity of the Engie Group that brings together all its energy efficiency activities for local authorities and companies in France.
we had rented them latest-generation 100/200/300 kW load banks to enable them to carry out tests in a Data Center.
Everything went very well and we've had great feedback.
If you need more information or if you just have some question, don't hesitate to contact us.