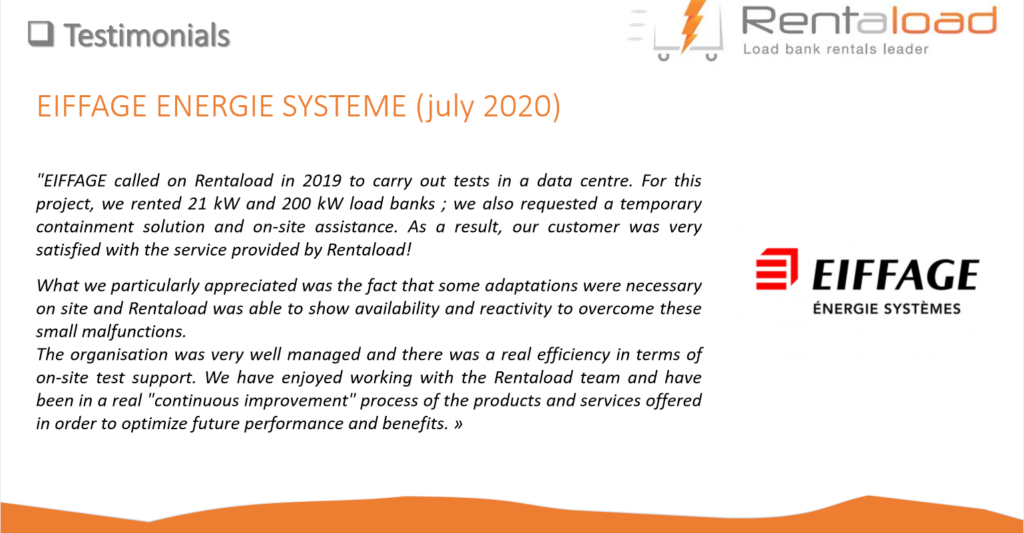 We are happy and proud to have been able to work with EIFFAGE on a magnificent Data Center project in France.
All the more so as everything went very well and we have received very good feedback from our client.
we set up a temporary containment solution for their data centre and rented 21 kW and 200 kW load banks plus on-site test support.
If you also need this kind of solution do not hesitate to contact us ! 
You can also visit our product page for more information.