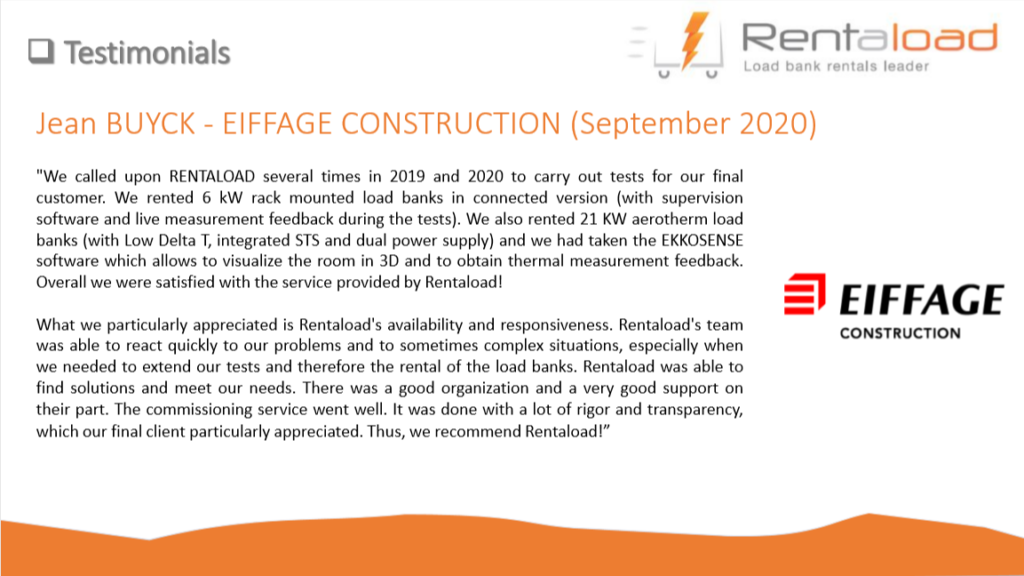 We collaborated several times with the company EIFFAGE CONSTRUCTION in order to carry out commissioning tests !
It was a BIG project.
Following this service, we had the return of our customer who was very satisfied with the service provided by Rentaload. We are therefore very happy today to share their testimony!
If you also need this kind of solution or if you simply wish to get more information, ask us some questions do not hesitate to contact us !
You can also visit our product page for more information.