In these times when face-to-face is unfortunately not possible, datacentre.me has decided to adapt its usual networking events and proposes for the occasion an international virtual exhibition on October 6th and 7th, 2020.
Despite the situation many exhibitors and visitors are expected at this show !
On the program:
conferences
panel discussions,
case studies,
training sessions
speakers such as Google, Interxion, Bouygues E&S, Orange, Deerns … and many more !
Click HERE to discover the program of the 2-day virtual exhibition.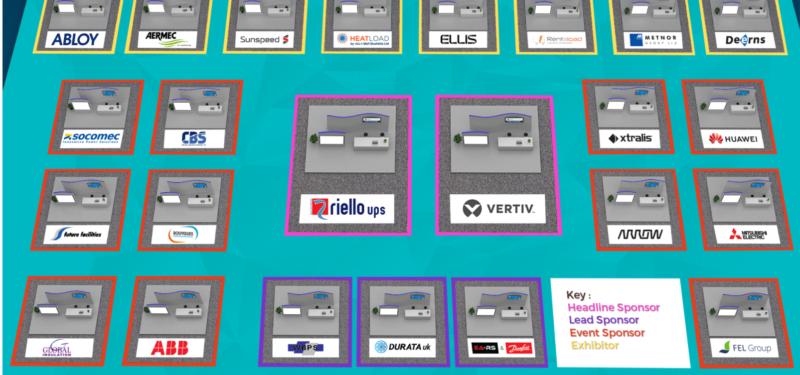 So come explore the exhibition hall where you'll discover the latest products and services in the industry and, of course, you'll also have the opportunity to talk to your favorite suppliers. You will be able to view, record and e-mail the documents and videos available at the exhibition booths and, if you need more information, you will be able to communicate with the exhibitors through a text, audio and video chat of your choice.
Spend time in the networking lounge, inviting other attendees to join in group conversations or general catch-up. Finally, prizes will also be offered to the participants who are most active during the live days and who explore and network the most.
14 KEY REASONS TO ATTEND DCME GOES VIRTUAL
This is a trade show specifically for the data centre industry
No face to face events are taking place at present so this is a wonderful solution to keep everyone in touch
As it's a virtual event, anyone can attend from anywhere in the world
Attend from the safety and comfort of your home or office
Free to attend for end users including consultants, engineers, architects etc
No travel or hotel costs either
Vendors and manufacturers can buy tickets to attend
Download, save or email yourself (or someone else) documents and videos within the exhibitor booths
Network with exhibitors and other industry professionals to learn about innovative products and solutions on the live days
Listen to compelling conference programmes including panel discussions, case studies and other thought leadership from industry experts
Attend accredited CPD training sessions to help with your ongoing professional development
Compete with other attendees to win prizes
All attendees will be invited to set up some virtual meetings with our sponsors & exhibitors ahead of the live event days
The whole event will remain on-demand for a period of 30 days post-event so you can still log in and listen to the conferences sessions and visit exhibition booths even if you miss the live days or have forgotten something
CLICK HERE to watch a short explainer video to find out more about this event and why you should attend.
Get a FREE entrance ticket HERE if you are an end customer or purchase your ticket HERE