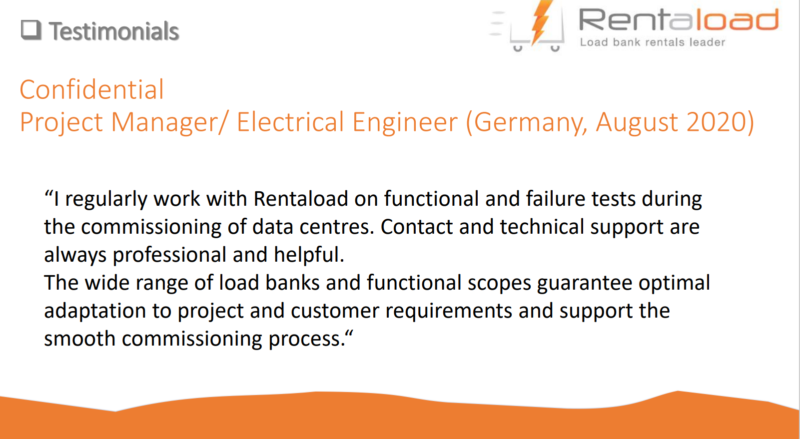 Testimonial from a Rentaload customer. This is a German project manager / electrical engineer who is used to working with Rentaload on his "Testing & Commissioning" projects for Data Centers. He tells us about his customer satisfaction and we thank him for it!
As a reminder, Rentaload has 4 European warehouses : one in England, one in Germany, one in France and one in the Netherlands which allows it to be operational on the FLAP MARKET (Frankfurt, London, Amsterdam and Paris) which is the market of choice for Data Centers. Thus we can intervene on all possible aspects of our activity: the rental of loadbanks, delivery and installation on site, Test assistance and Commissioning.
Discover also the complete range of Rentaload loadbanks HERE. 
For all other questions do not hesitate to contact us.