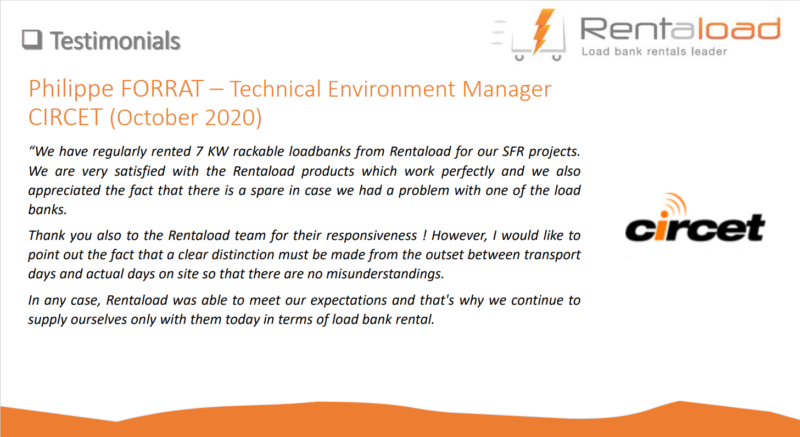 Philippe Forrat, Technical Environmental Manager at CIRCET company agreed to testify for Rentaload. Indeed, we have collaborated together on several SFR projects in France to perform load tests. As you can read he is quite satisfied with the services provided by Rentaload whether in terms of products or services.
So you too can trust us,
Please do not hesitate to contact us for any questions or projects related to tests and loadbanks.
in the meantime, we invite you to discover the complete range of Rentaload loadbanks HERE.