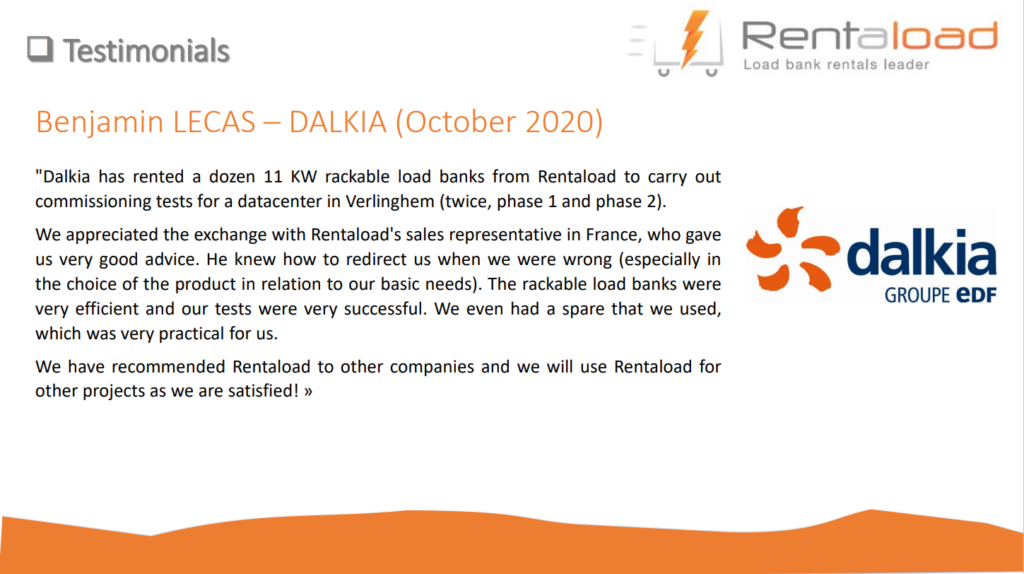 Thanks to Benjamins LECAS, project manager at Dalkia, for his precious testimony !
The strong points that stand out are:
The

good advices of

the Rentaload commercial who proposed a technical solution to meet the customer's needs and requirements
The

performance and the quality of our rack-mounted loadbanks

, which allow to have optimized tests
The proposed spares that are practical on-site
Rentaload is the leader in IST Commissioning solutions for datacenters in Europe and the specialist in the rental of loadbanks from 0,5 KW to several MW with associated services.
> So do not hesitate to contact us if you have a datacenter project or if you need more information about our products or services.
in the meantime, we invite you to discover the complete range of Rentaload loadbanks HERE.