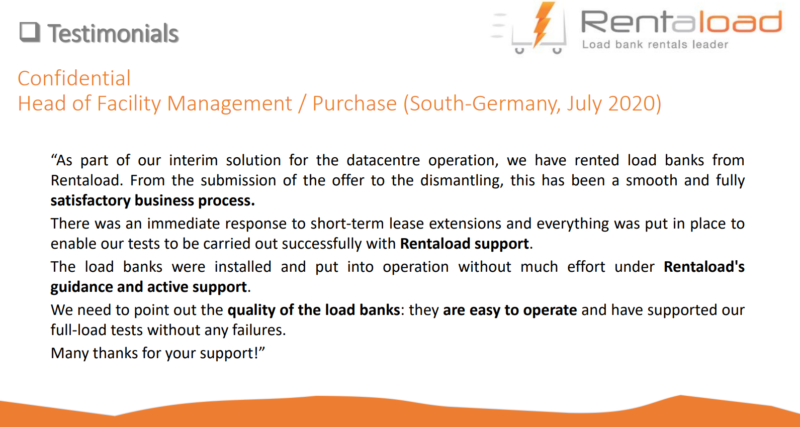 Our client, a Head of Facility Management / Purchase (in Germany) who will remain anonymous, has rented us more than a hundred rack-mounted loadbanks in order to test the installations of his datacenter before its operational launch.
His goal? To ensure that everything works perfectly (the different levels of electrical and thermal redundancy in the datacenter).
The client raised several positive points following the service provided by Rentaload :
The whole commercial process with Rentaload which was very satisfactory for him
The reactivity of Rentaload
Rentaload's advice and support in relation to the installation and commissioning of the load banks on site was very helpful
The quality of the loadbanks that allowed them to carry out efficiently their tests as well as their ease of use 
So if you too need to perform load tests, do not hesitate to contact us; we will present you our products, services and we will propose our best offer.
And if you have any questions about our activity or a project, please do not hesitate to contact us : contact@rentalaod.com
in the meantime, we invite you to discover the complete range of Rentaload loadbanks HERE.