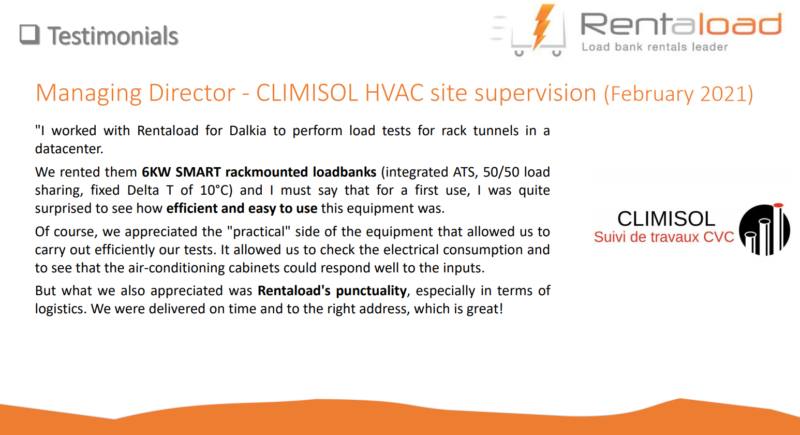 CLIMISOL's General Manager, HVAC Site Monitoring, contacted Rentaload following a request from Dalkia for a datacenter site.
They required a number of 6kW rackmounted loadbanks to perform electrical and thermal testing for a datacentre.
The client had a number of positive comments about Rentaload's service:
– Efficient and easy to use equipment
– Practical equipment
– Rentaload's punctuality, especially on the "logistics" part
So if you too need to perform load tests, do not hesitate to contact us; we will present you our products, services and we will propose our best offer.
And if you have any questions about our activity or a project, please do not hesitate to contact us : contact@rentalaod.com
in the meantime, we invite you to discover the complete range of Rentaload loadbanks HERE.