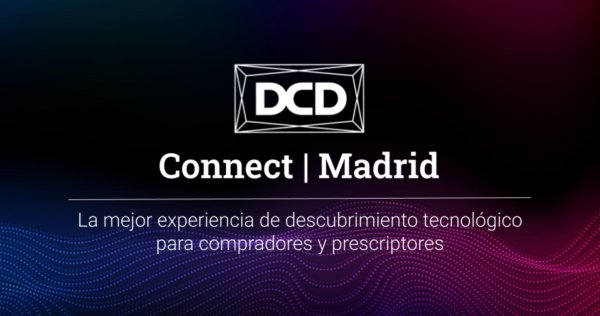 Rentaload will be present with its partner CliAtec 360 Data Center at the " DCD SPAIN " event on October 05 and 06, 2021 in Madrid, more precisely at the Marriott Auditorium hotel.
As an exhibitor, we invite you to join us directly at our stand. This one has the number 9.
It will be an opportunity to discuss your needs, our solutions, datacenters industry trends, innovations, etc.
Why participate in this event?
– To discover innovative solutions for your main technological challenges
– To get to know each other
– To build relationships with future business partners
– To enjoy a VIP hospitality experience, cocktail reception and more
A datacenter event that brings together some of the industry's top names – not to be missed!
DCD> Connect Madrid:
This is an experiential event, designed specifically for you to meet new vendors and technologies to meet your ever-changing demands.
DCD> Connect Madrid brings over 500 customers from Spain's most influential data centers to experience 24 hours of networking, discovering technologies, exchanging information… and having fun!
No showroom. No conference rooms. Connect with the industry's most innovative suppliers at an experiential event to strengthen relationships and build new ones through multiple activities.
"The DCD has always seemed to me to be a very interesting event. Dedicating a space and a time to share trends, issues and the future of the Data Center is important, especially with the relevance that they take year after year in Spain, and especially in Madrid, facing this Hub of Southern Europe.
I really appreciated the round tables that you have raised in the last editions. They were very appropriate and it is a good meeting place to share experiences and points of view."
"We constantly review white papers. Attending webinars. Looking for success stories on how new technologies are being applied in data centers. But we need to meet with providers face-to-face because we always have more questions. And it's not just about understanding the nuances of the technology. It's also about building trust."