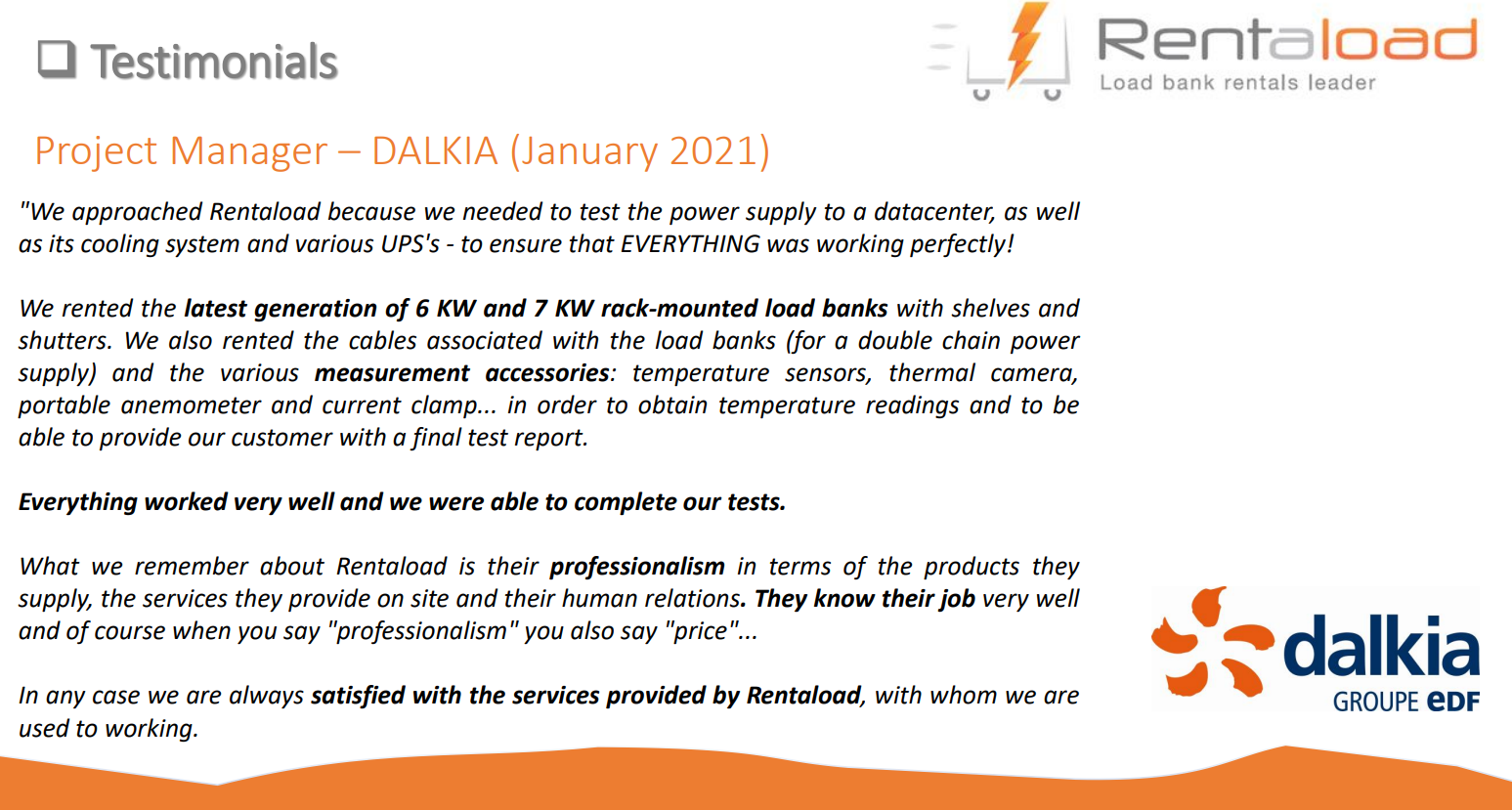 We have collected the customer testimony of a project manager at DALKIA entreprise.
He was very satisfied with the service provided by Rentaload. What he particularly appreciated was :
– our professionalism
– our expertise
– the operation and efficiency of the products
– the human relations
The tests went very well.
The customer was able to verify that the electrical system as well as the cooling system of the customer's datacenter were working perfectly. That there were no problems or malfunctions on the horizon.
He was able to establish an accurate test report thanks to the measurements obtained with the various measuring accessories.
So if you too need to perform load tests, do not hesitate to contact us; we will present you our products, services and we will propose our best offer.
And if you have any questions about our activity or a project, please do not hesitate to contact us : contact@rentalaod.com
in the meantime, we invite you to discover the complete range of Rentaload loadbanks HERE.