HVAC air conditioning test
Load banks allow the efficiency and proper performance of air conditioning to be tested using unit heat load banks. They allow both air conditioning and electrical tests to be performed in a data centre room before they are put in use. Indeed, these various tests are carried out using load banks, which are used to determine whether your air conditioning is properly configured and your electrical power is well distributed. These tests can be done both during the construction of the data center and during a complete renovation of the data center (bays not installed).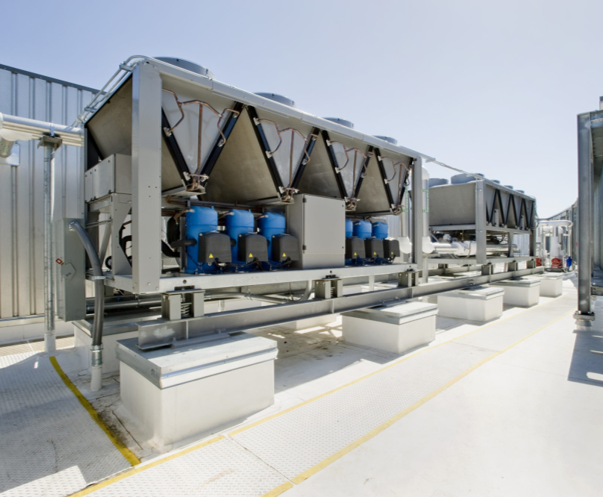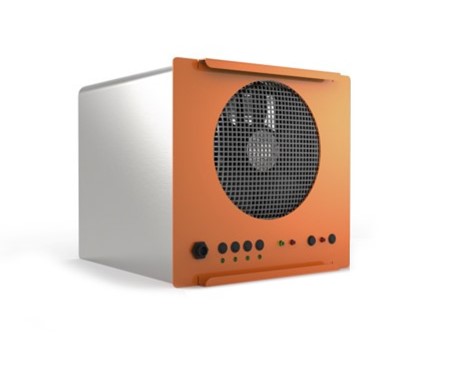 Commissioning of your Datacenter
The connected 7kW power rack has a dual power supply and  a T ° delta equivalent to the computer servers.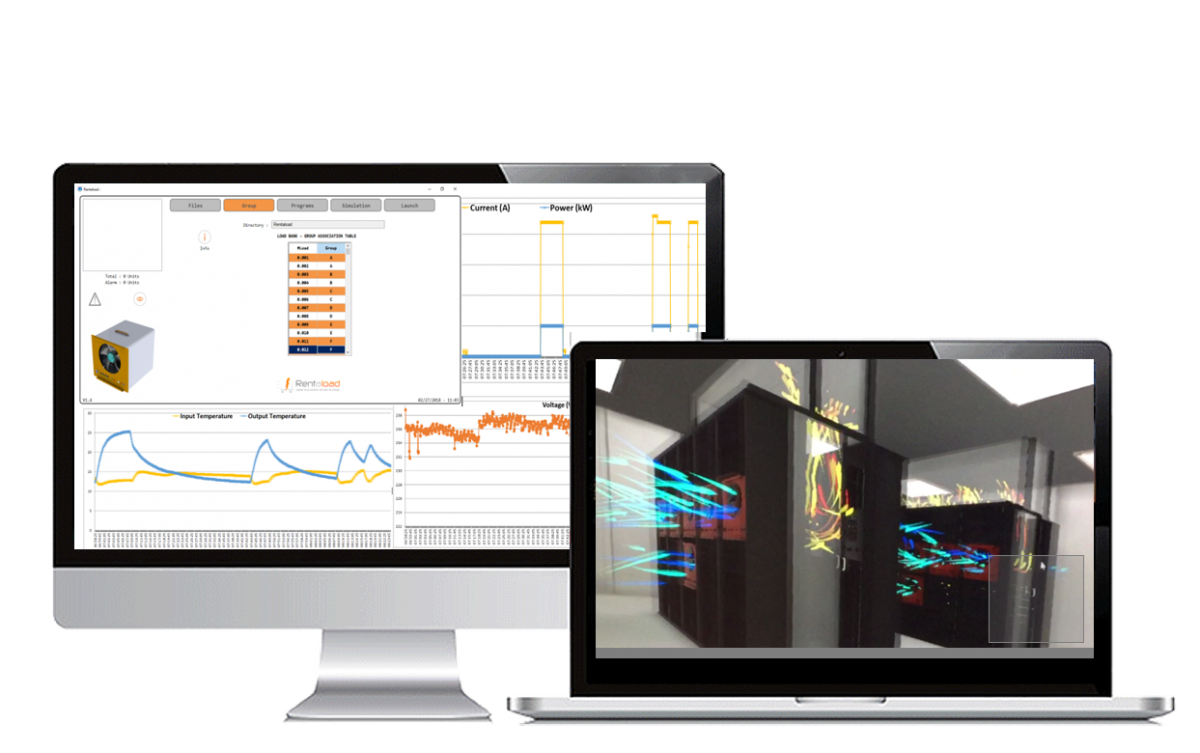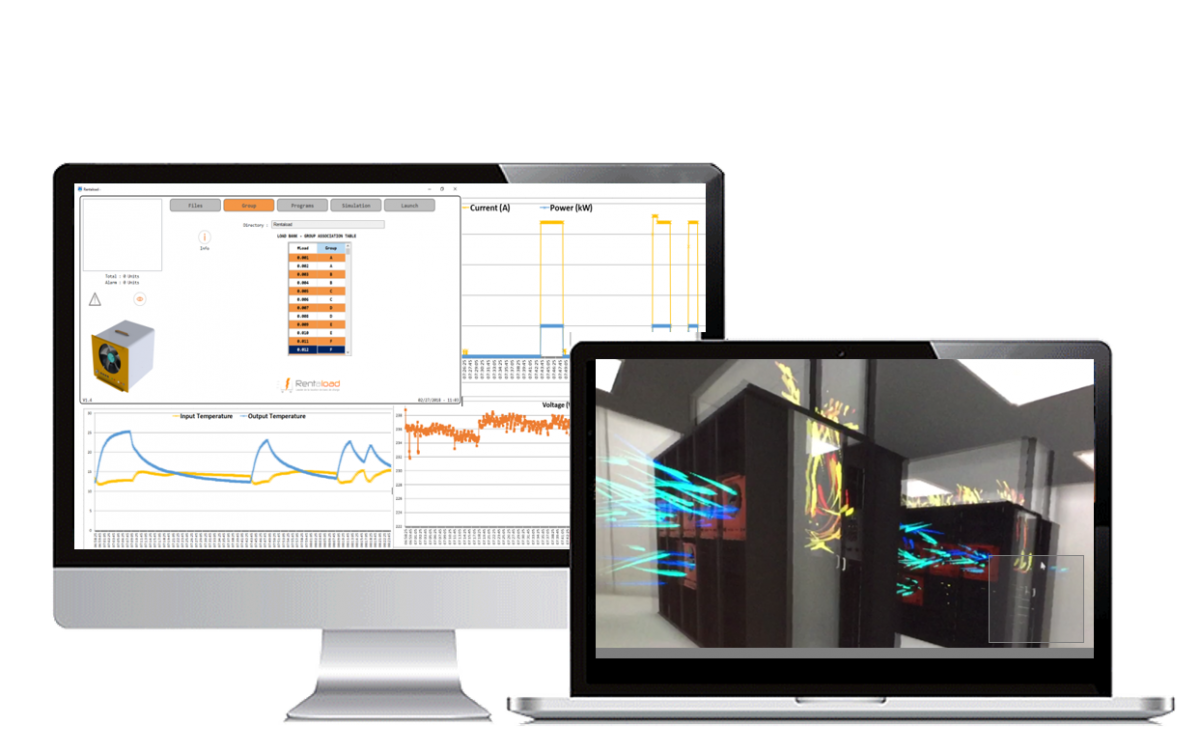 Rack load bank accessories
The Rentalab tool allows you to control up to 200 load banks at the same time, retrieve electrical & thermal information from your room and generate test reports.