Inductive reactive load banks
Inductive reactive load banks
Rentaload offers the rental of inductive units that can be combined with mobile power resistant load banks (from 100kW to 1MW), allowing the application of charges with various degrees of power input. Designed to be used either indoors or outdoors (protection IP55 rated), they are flexible in terms of their location (lifting eyes, wheels, fork lift pockets with steel frames are provided). As with all other Rentaload load banks, with the help of our automation, they can be combined, allowing for an increase in test power, using one remote control, ensuring that test data related to a variety of load tests is available.
Specific banks can be built (Cos Phi constraints, IP Code, etc.) depending on your needs. We work directly with our partners to be able to offer you customized banks, at the best rental price.
.
Applications of the reactive load bank
Backup generator load banks: hospitals, data centres, nuclear power, maritime industry, etc.
Load bank energy dissipation units : wind energy, solar
Engine test facility : industry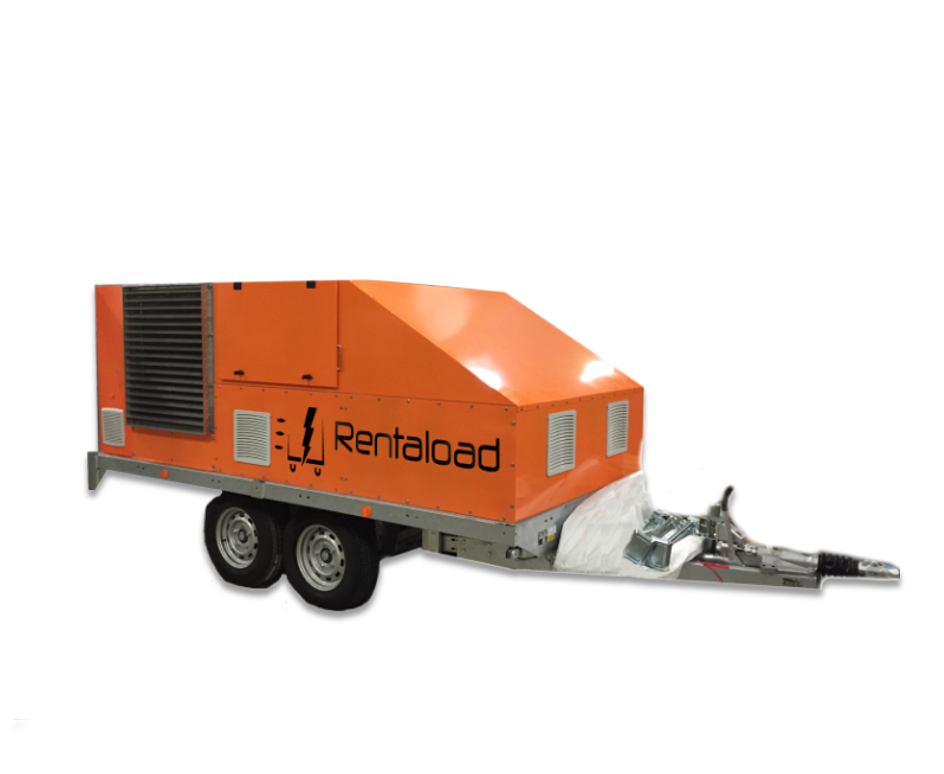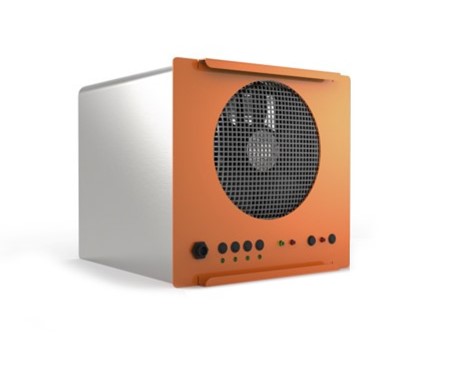 Commissioning of your Datacenter
The connected 7kW power rack has a dual power supply and  a T ° delta equivalent to the computer servers.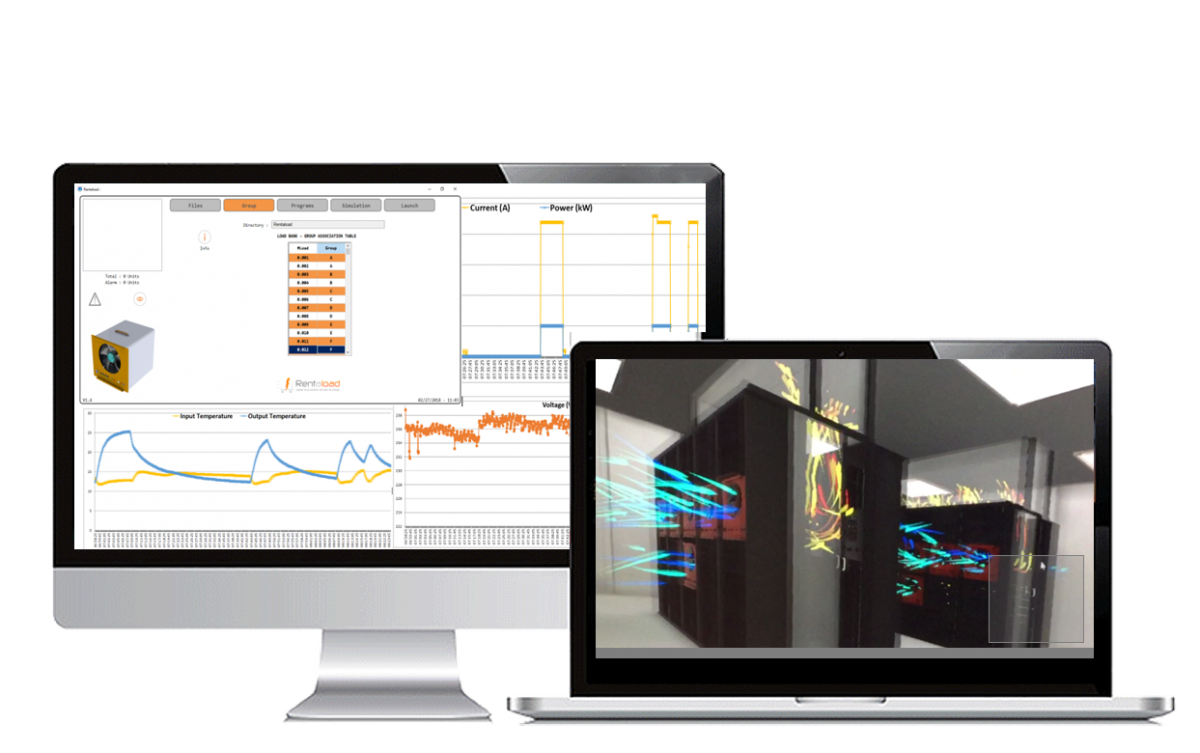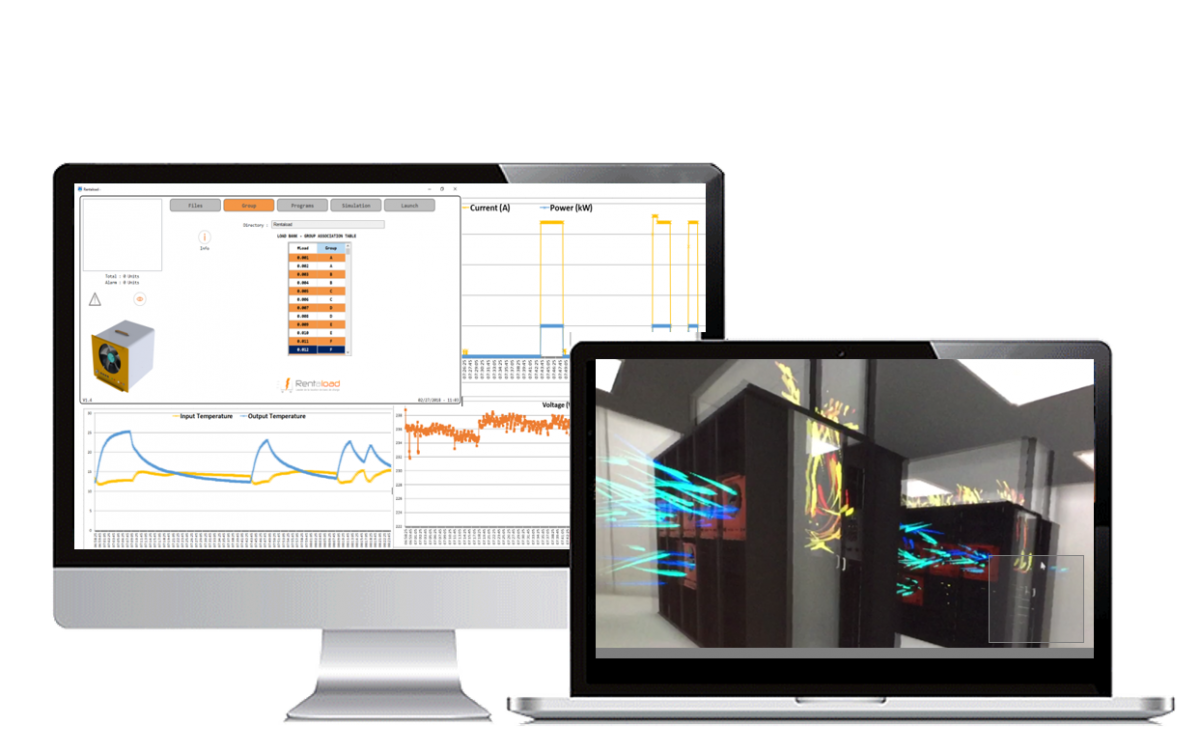 Rack load bank accessories
The Rentalab tool allows you to control up to 200 load banks at the same time, retrieve electrical & thermal information from your room and generate test reports.