COMPANY: Rentaload, the European leader in load bank rental
Recognised throughout Europe for its data centre commissioning solutions, Rentaload offers a wide range of SMART and connected load banks for rental, from 0.5 kW to several MW.
Rentaload also offers a whole range of services associated with rental: delivery, installation, connection, assistance with tests or complete commissioning.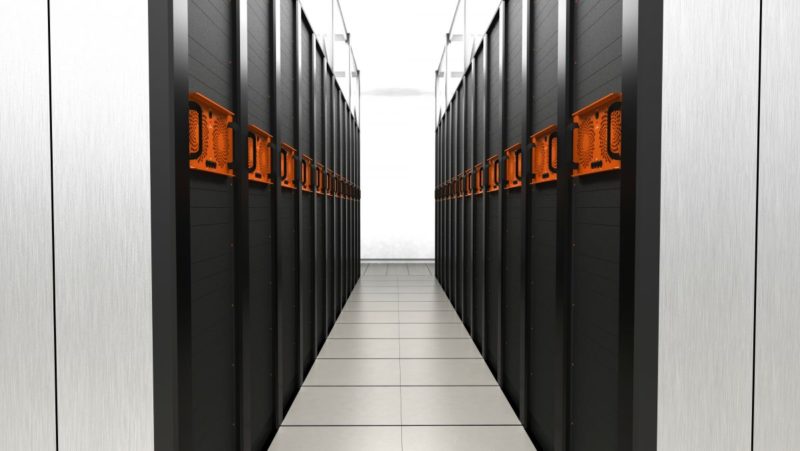 Rentaload, the expert in commissioning solutions for data centres
What exactly is commissioning?
According to the American Society for Heating, Refrigerating and Air Conditioning Engineers (ASHRAE) , "it is a quality-driven process for realising, evaluating and documenting that the performance of buildings, systems and assemblies meet initially well-defined objectives and criteria".
It's a meticulous process that is essential to ensure the quality and reliability of a new data centre.
"Done properly, commissioning improves system performance throughout the lifecycle of a data centre. Better system performance not only helps optimise data centre performance, but also lowers operating and on-going maintenance costs. It also helps to reduce energy consumption for lower electricity bills." – Michael Donato, Data Centre Knowledge.
Commissioning includes different levels of testing:
Level 1

: Factory Test or Factory Acceptance Test (FAT)

Level 2

: Inspection or on-site acceptance test (SAT)

Level 3

: Pre-functional testing (EPF) or component functional testing (EFC)

Level 4

: Functional Performance Test (FT) or Functional System Test (FST)

Level 5

: Integrated Systems Testing (IST)
Rentaload are generally engaged for levels 3, 4 and 5.
The optimised commissioning solution in 4 steps
Rentaload has been carrying out commissioning for datacentres for several years. This service includes, among other things:
Drafting the test protocol upstream
Carrying out on-site tests
Data recording and processing
Preparation of the final test report
SMART equipment and solutions
We have always been driven by the vision that commissioning can be done differently. This phase can be further optimised, in particular thanks to SMART equipment and solutions essential for the proper performance of the tests and support before and during the tests:
connected load banks,
monitoring software,
At the cutting edge of technology, they perfectly meet the needs and requirements of the end customers to optimize the tests for sure:
low Delta T,
Integrated TTY,
load sharing 50/50
feedback of extremely precise measurements.
Customer benefits:
Save time

in carrying out your tests (up to 20% according to feedback from our customers);

Bring real added value

to your tests. The data collected during the tests provide a real "vital map" of the data centre before its first commissioning.

Differentiate yourself from competitors

by enhancing this test phase and providing valuable data for the future management of the datacentre.
French know-how, European influence
With a daily presence in the largest European data centre sites but also in small computer rooms in the regions, our technicians are constantly listening to the commissioning teams. In connection with our R&D teams, they raise expectations, imagine new solutions for ever better efficiency during tests.
Rentaload is therefore a quality know-how with a national anchorage and a European influence . Our solutions are thus implemented across Europe thanks to a cross-border network based on 5 warehouses in Europe.
Lyon
Paris
Amsterdam
Frankfurt
London
With dedicated teams and local partners in each of these cities (*), Rentaload is able to react quickly and efficiently from Sweden to Spain, from Ireland to Poland. It is thanks to this that we can offer our customers a quality turnkey service including: rental, delivery, installation and connection but also sometimes assistance with tests or commissioning.
(*) FLAP MARKET city, data centre market in Europe.
Rentaload in a few figures
110 MW and more of available power ;
20 different product ranges to meet all your needs: resistive, inductive, DC, etc.
200 data centre projects each year in Europe;
5 European warehouses: Lyon, Paris, London, Amsterdam, Frankfurt;
20 dedicated and qualified European partners;
95 % satisfied customers.
Rentaload guarantees you:
More efficient testing
Save up to 20% time in carrying out your tests thanks to connected load banks
Value-added tests
Give value to your tests thanks to the data collected through our supervision software
A rapid intervention in 24 hours
Local presence in FLAP-D MARKET cities: Frankfurt, London, Amsterdam, Paris, Dublin
High-performance equipment
Our load banks guarantee an operating rate of over 98%
Recognized data center expertise
+ than 200 projects carried out each year in Europe in the data center sector
A turnkey service
Benefit from support from A to Z: delivery, installation, connection, assistance with tests or commissioning
Testimonial from Dalkia, Works Project Manager:
"The Commissioning service allowed us to check the Datacentre tunnel and its proper functioning. A final report listing all the electrical & thermal data was then provided to us, allowing us to confirm the proper functioning of the tunnel with the few adjustment points to be This service is for us a real guarantee of the proper functioning of our infrastructure, its compliance and it is also a subsequent means of improving the performance of our datacenter. We highly recommend it."
Bouygues Energies et Services testimonial, Business Group Manager:
"We were also satisfied with the Commissioning service. The 2 Rentaload experts who came to carry out the tests were really competent and extremely responsive to the requests of the client and the design office. A whole host of details could also be settled on site, which we greatly appreciated (= time saving)! The final test report took a little longer to arrive, but the client was still very happy with the service."