Load bank rental
Rentaload offers a wide range of SMART and connected load banks for rental, ranging from 6 kW to 2.4 MW.
Resistive, inductive or direct current load banks.
From rackmount equipment to high-power portable equipment, we have something to meet all your needs.
Rentaload equipment adapts to all types of environments, from small data center rooms equipped with racks to large IT rooms of 10 MW and more!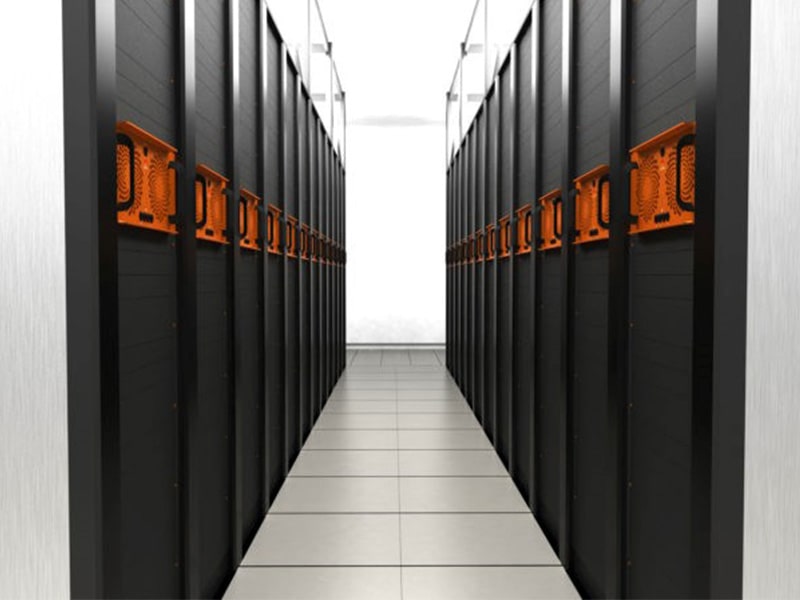 Services associated with the rental of load banks
Optimise your tests with our connected load banks
Know that you can optimize your tests thanks to our connected load banks :
6kW,
7kW,
21kW,
100kW, 200kW, 300kW, 650kW Low Delta T.
This "connected" function is made possible thanks to 2 supervision software (different but complementary): Rentalab & EkkoSense.
Rentalab software
This software allows you to control the entire fleet of connected load banks deployed on site via a single computer. You can control up to 200 load banks at the same time. You can also collect extremely precise data such as P/U/I/DELTA T , during testing.
With this software, you can even couple different types of connected load banks (21 kW banks with 6 kW or 7 kW banks for example).
Rentalab is also:
Programming of tests up to 72 hours (according to different scenarios);
Real-time plotting of supervision curves;
Recovery of thermal and electrical information from your tests;
Edition of test reports.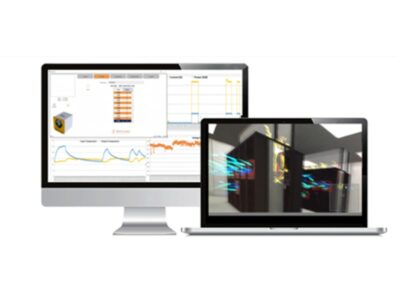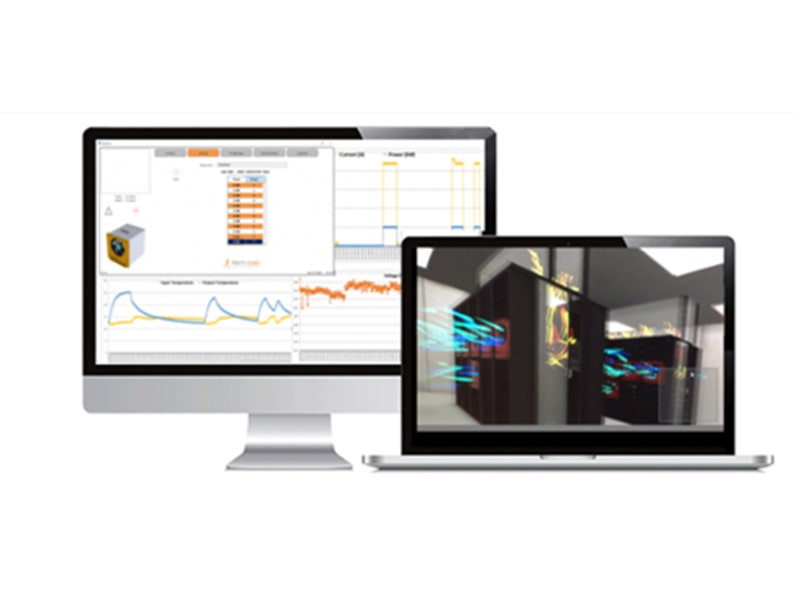 EkkoSense software
This software allows you to model your computer room in 3D. You can therefore navigate in your room, while collecting thermal data thanks to various wireless temperature sensors positioned in the IT room.
The deployment of this solution includes:
Temperature and humidity sensors;
An EkkoHub;
A 4G connection panel;
And all the associated connections, configuration and modeling.
Conclusion
Two different but complementary software programs that allow you to:
Save time

in the realization of your tests (up to 20% according to our customers' feedback);

Bring real added value to your tests.

The data collected during the tests provide a real "vital map" of the data centre before its first commissioning.

Differentiate yourself from your competitors

by enhancing this test phase and providing valuable data for the future management of the datacenter.
For information, we also offer a whole bunch of instrumentation accessories for rent in order to obtain other feedback on measurements, complementary to supervision software (thermal camera, analysers, anemometer, etc.).
The complete realisation of COMMISSIONING by Rentaload
Commissioning is a means available to the owner or manager to ensure that the systems and assemblies of the building are designed, installed, operated and maintained in an optimal manner, in accordance with the desired goal: to have a high-performance building with high quality and good value throughout its lifetime. Rentaload therefore specialises in the data centre vertical, amongst others.
We also operate in other sectors of activity in order to carry out the commissioning of equipment. This actually consists of "validating their proper functioning" through different types of tests and scenarios.
Our missions consist of:
Write the test protocol upstream;
Perform on-site tests including different scenarios;
Write the final commissioning report (i.e. a compilation of data following the tests carried out, for the end customer).
We thus provide you with a guarantee of the proper functioning of your equipment. Provides accurate confirmation that everything complies with the specifications initially drawn up by the client.
Rentaload guarantees you:
More efficient testing
Save up to 20% time in carrying out your tests thanks to connected load banks
Value-added tests
Give value to your tests thanks to the data collected through our supervision software
A rapid intervention in 24 hours
Local presence in FLAP-D MARKET cities: Frankfurt, London, Amsterdam, Paris, Dublin
High-performance equipment
Our load banks guarantee an operating rate of over 98%
Recognized data center expertise
+ than 200 projects carried out each year in Europe in the data center sector
A turnkey service
Benefit from support from A to Z: delivery, installation, connection, assistance with tests or commissioning