MARITIME – NAVAL
Rentaload operates in the "Maritime – Naval" sector mainly to carry out electrical tests (transformers, electrical distribution boards) and takes charge of the periodic tests of emergency equipment such as generators, inverters or batteries.
For this, Rentaload offers the rental of resistive and inductive load banks ranging from 0.5 KW to several MW as well as a whole range of associated services : delivery on site, installation and connection of load banks but also assistance with tests or complete commissioning .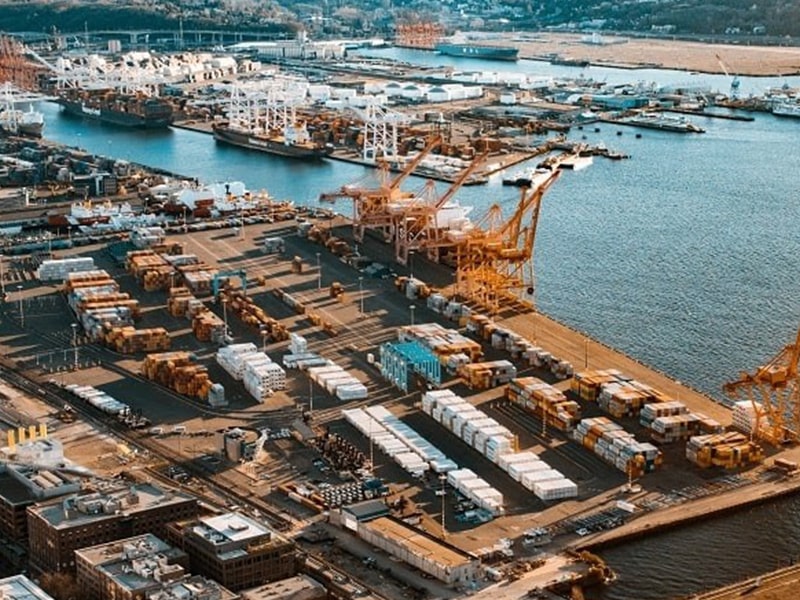 Tests of your emergency equipment
Going adrift in the open sea without electricity can be dramatic for the ship and its crew (sinking, collision, capsizing, etc.). This is why it is essential to have a backup power supply that is 100% reliable.
A ship's energy needs are substantial (comfort, lighting, transmission, navigation, propulsion, etc.). The electrical system must therefore work perfectly. In the event of loss of the main current, the emergency equipment, namely generators, inverters and batteries, must be able to take over for faultless service continuity, inside the vessel.
To ensure their proper functioning, it is therefore necessary to regularly test this emergency equipment and this mainly happens during periods at the quay.
This is where our equipment comes in. Rentaload offers a wide range of load banks of different powers to carry out your tests: resistive or inductive load banks in single-phase or 3-phase alternating current (230V or 400V) or resistive load banks in direct current (48V – 24V – 460V). It all depends on the equipment to be tested and your initial need. In any case, know that we adapt easily to your own configuration.
Rentaload works in both the military and civil sectors (ships transporting goods, cruise ships or private yachts) and also supplies load banks to many shipbuilders both in France and abroad.
Atlantic Shipyard
Naval Group Toulon
Brest Naval Base
For information, our customers from this sector of activity are mainly shipbuilders, shipyards, engine manufacturers or the French Navy.
" International Commissioning Engineer (June 2021): We have rented a 50 kW resistive load bank (400V TRI) from Rentaload to test batteries and various equipment for a shipyard. We are very satisfied with the service provided by Rentaload . The team is friendly, available and attentive. Everything was organized, we had no problems. As for the load bank, it worked perfectly and our tests therefore went well! »
Focus on battery and generator tests
The systematic presence of batteries in ships (electrical instrumentation, transmissions, navigation, various rescues, etc.) for strategic and sometimes perilous missions requires that this equipment be fully reliable and operational. The maintenance of this equipment is therefore a key point of success. A battery needs, depending on its technology, to be discharged and regenerated or simply tested to ensure its proper functioning. The use of an unloading bench is therefore the rule for this type of maintenance. Rentaload offers discharge benches of different powers for your battery tests.
In the same way, a generating set, whether main or standby, must operate optimally over its entire range of use. Step-by-step testing using a load bench is therefore necessary to ensure this. This allows preventive maintenance of your generator by reducing the risk of failure but also curative maintenance by maintaining the nominal performance of your equipment.
The same goes for the inverters and heat engines available to ships.
These tests therefore guarantee you, in the long term, correct operation of your equipment and a reduction in breakdowns and breakage of your equipment.
Services associated with the rental of load banks