Optimised Data Centre Commissioning
The market leader in load bank rental since 2015, Rentaload offers optimised commissioning solutions for Data Centres thanks to its range of connected load banks (from 0.5 kW to several MW) and the implementation of SMART solutions: monitoring software with recording of measurements and remote control of the load banks, assistance with tests or full commissioning. Rentaload provide delivery, installation, on-site training and/or on-site engineers and connectivity options anywhere in Europe.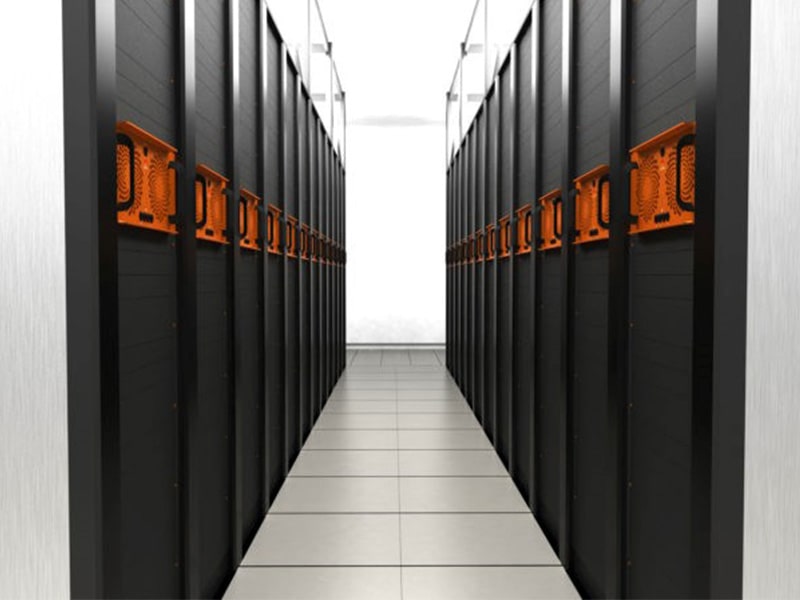 Services associated with the rental of load banks
Rentaload, the expert in commissioning solutions for data centres
Qu'est-ce que le commissioning exactement ?
Selon l'American Society for Heating, Refrigerating and Air Conditioning Engineers (ASHRAE), "Il s'agit d'un processus axé sur la qualité permettant de réaliser, d'évaluer et de documenter que les performances des bâtiments, des systèmes et des assemblages répondent à des objectifs et à des critères initialement bien définis".
C'est un processus méticuleux qui est essentiel pour garantir la qualité et la fiabilité d'un nouveau datacenter.
"Effectué correctement, le commissioning améliore les performances du système tout au long du cycle de vie d'un datacenter. Une meilleure performance du système permet non seulement d'optimiser les performances du datacenter, mais aussi de diminuer les coûts d'exploitation et de maintenance et de réduire la consommation d'énergie pour des factures d'électricité moins élevées." – Michael Donato, Data Center Knowledge.
Le commissioning comprend différents niveaux de tests :
Niveau 1

: Test en usine ou test d'acceptation en usine (FAT)

Niveau 2

: Inspection ou test de réception sur site (SAT)

Niveau 3

: Essais pré-fonctionnels (EPF) ou essais fonctionnels des composants (EFC)

Niveau 4

: Test de performance fonctionnelle (FT) ou Test de système fonctionnel (FST)

Niveau 5

: Test des systèmes intégrés (IST)
Rentaload intervient pour les niveaux 3,4 et 5.
La solution commissioning optimisée en 4 étapes
Rentaload réalise depuis plusieurs années le commissioning pour les datacenters. Cette prestation comprend entre autres :
La rédaction du protocole de test en amont
La réalisation des tests sur site
L'enregistrement et le traitement des données
L'élaboration du rapport final des tests
Des équipements et solutions SMART
Nous sommes animés depuis toujours par la vision que le commissioning peut être fait différemment. Cette phase de test et de commissioning peut être davantage optimisée notamment grâce à des équipements et des solutions SMART indispensables à la bonne réalisation des tests :
bancs de charge connectés,
logiciels de supervision,
A la pointe de la technologie, ils répondent parfaitement aux besoins et aux exigences des clients finaux pour optimiser à coup sûr les tests :
faible Delta T,
ATS intégré,
partage de charge 50/50
pilotage des bancs à distance et remontée de mesures extrêmement précises (P/U/I/Delta T).
Les bénéfices clients :
Gagner du temps

dans la réalisation de vos tests (jusqu'à 20% selon les retours d'expériences de nos clients) ;

Apporter une véritable valeur ajoutée

à vos tests. Les données collectées pendant les tests renseignent une véritable "carte vitale" du datacenter avant sa première mise en service.

Se différencier des concurrents

en valorisant cette phase de test et en fournissant des données précieuses pour le pilotage futur du datacenter.
Rentaload guarantees you:
More efficient testing
Save up to 20% time in carrying out your tests thanks to connected load banks
Value-added tests
Give value to your tests thanks to the data collected through our supervision software
A rapid intervention in 24 hours
Local presence in FLAP-D MARKET cities: Frankfurt, London, Amsterdam, Paris, Dublin
High-performance equipment
Our load banks guarantee an operating rate of over 98%
Recognized data center expertise
+ than 200 projects carried out each year in Europe in the data center sector
A turnkey service
Benefit from support from A to Z: delivery, installation, connection, assistance with tests or commissioning
Our latest news
Come and meet Rentaload at the Data Center Forum Stockholm on December, 7th 2023. Meet us on December 7th, 2023 at the Data Centre Forum in Stockholm. This exhibition is [...]
Come and meet Rentaload at Data Centre World in Paris on November 15 and 16, 2023. Join us on November 15 and 16, 2023 at Data Centre World Paris. Dive [...]
All about the "DCD Connect, London" event DCD Connect - London returns this year to thehotel O2 Intercontinental - London Docklands early October - bringing together senior supply chain executives [...]