Genset testing
Rentaload operates in France and Europe in various sectors of activity in order to carry out tests on generators .
These periodic tests are strongly recommended or even mandatory for certain sectors of activity.
Find out on this page everything you need to know about generator set testing.
Why should you test your group?
When exactly should it be tested?
With which load banks?
Also discover the sectors of activity in which we operate and the services we offer in addition to the rental of our load banks.
For more information, please feel free to contact us.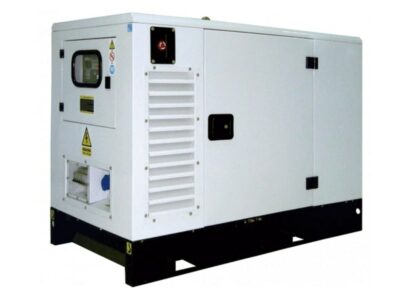 What to know about generator set testing
Many buildings (shopping centers, office buildings, hospitals, etc.) are equipped with generators.
These are supposed to take over the power supply of the building, in the event of a breakdown or malfunction on the main electrical network. They are also often referred to as "emergency equipment" since they are the ones that ensure continuity of service within the infrastructure when a breakdown occurs.
Therefore, they must be perfectly operational.
Thus, to check their proper functioning, we will periodically test them with load banks.
In terms of legislation: It should be noted that generators are subject to periodic test regulations for all installations open to the public or for all installations at risk. This is the case, for example, for all medico-social establishments or health establishments.
This is the regulatory system of April 7, 2008 relating to the prevention of power cuts in health establishments which obliges each structure to ensure continuity of service for at least 48 hours in the event of absence from the national network.
The rescue network is particularly sensitive and strategic. The law therefore requires that the generating set be tested monthly under dummy load and at least twice a year under real load on the network. The reason is to avoid energy breaks in survival and protective equipment for hospital patients: fire detectors, security lights, elevators, etc.
For more information on this subject, please contact us directly: contact@rentaload.com
Why should generators be tested?
To check that it starts correctly (according to the test protocol, the first step is to test the start of the GE and then load it);
To verify that it is able to take loads in stages (25%, 50%, 75% and 100%); this makes it possible to check how far the GE can increase in load, in particular compared to what had been defined in the basic specifications;
To verify that it is able to hold the charge at 100% for a requested duration ;
The full load test is the only guarantee of the correct operation of a group and its power handling, without cutting or disturbing the network by a real test. In fact, many faults and breakdowns only appear when fully charged; a no-load test would not allow them to be diagnosed, while further clogging the GE.
To test the group's ability to carry out 0% 100% start-ups on certain installations (safety such as hospitals, nuclear power plants); this allows you to see how long the GE will go up from 0% to 100% but also the stabilization time;
To check temperatures and levels (water, oil, etc.) in parallel ; this makes it possible to check the correct operation of the engine and the regulation (we check that there are no leaks or even the rise in temperature for example);
Thus, during these tests and thanks to our load banks you will be able to vallidate the power of your generating sets , the especially if they run at less than 30% (by running them at full load every 6 months for example), or ballast (to make them run at more than 30% precisely), depending on their use.
The proper functioning of the generating set and the maintenance of its performance over time depends mainly on the diligence of these tests.
When should you test your generator?
Generating set tests can take place at several times:
At the installation for the qualification: we come to test the GE directly after its installation in order to check that it is indeed compliant with the technical specificities described in the initial specifications;
Periodically during the life of the equipment: these are periodic tests to check that the generator is still operational;
And after a general maintenance to re-qualify it: after maintenance for example, it must be tested again to ensure that it still works perfectly.
Services associated with the rental of load banks