Resistive load bank from 50 kW to 2.4 MW
Rentaload offers for rent a wide range of resistive load banks ranging from 50 kW to 2.4 MW : 50 kW, 100 kW, 200 kW, 300 kW, 500 kW, 600 kW, 2.4 MW…
A modular range that offers load banks on wheels, on a trailer or on a flatbed. It is ideal for testing generators, testing batteries or inverters (indoors and outdoors). Our equipment is also suitable for different sectors of activity: data centre, industrial, tertiary, maritime and naval, health and hospitals, etc.
Test reports can also be edited.
It is therefore up to you to choose the power you want (from 1 kW to several MW).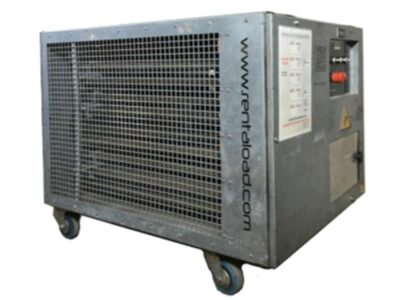 Advantages and features of resistive load banks from 50 kW to 2.4 MW
" All-terrain " range for indoor and outdoor tests;
Load banks adapted to different sectors of activity ;
Easily and quickly operational (small wheels, lifting ring and steel structure for fork passage);
Perfectly suited for testing generators , inverters or batteries;
Resolution from 1 kW to 10 kW depending on the selected banks.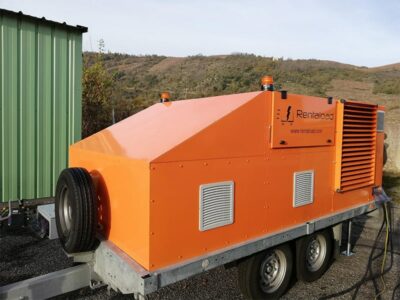 Focus on the 2.4 MW Rentaload container
Rentaload offers a high-power load bank for rental: up to 2.4 MW. It is offered in state-of-the-art mode, with on a single flatbed-trailer (13.6 meters long and 2.5 meters wide):
A resistive load bank of 2.4 MW (230V-400V 3-phase / 50-60 Hz);
A storage container with all the signaling and site protection accessories;
Reels, for the cables associated with the load test project.
The trailer is parked near the installation to be tested. It can be moved to another location within the same site, by simple traction (service possible on request).
The advantages of this solution:
The guarantee of receiving all equipment and accessories in a single shipment;
Increased flexibility in booking and implementation;
Flexible installation on the destination site (no need for a crane or a powerful forklift).
This 2.4 MW container is used to test different power supplies. It simulates varying electrical load conditions, which can be measured and recorded accurately. It can be connected directly to your devices, to ensure that they will not fail at critical times.
Focus on the latest generation 650 kW resistive load banks
Our 650 kW resistive load banks offer a pleasant "plug-and- play " solution, thanks to their powerlock cables. With easier and faster connections, you simplify your on-site installations and thus save valuable time.
These are SMART devices that can also operate in a connected version.
With their Rentalab supervision software, you can control your entire fleet of 650 kW load banks on site via a single computer. You can thus reach a total power of several MW if you wish (2.6 MW with 4 banks of 650 kW, for example). You can also send them instructions and collect extremely precise data during the tests (P/U/I).
Rentalab is also:
Programming of tests up to 72 hours (with different predefined scenarios);
Real-time plotting of supervision curves;
Retrieval of electrical information from your recipe;
Edition of test reports.
More information on our Rentalab and EkkoSense supervision software on the dedicated page: "Associated Services".
Connection systems for resistive load banks from 50 kW to 2.4 MW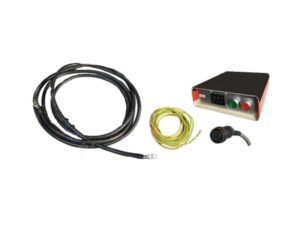 Rentaload adapts to your electrical configuration thanks to its different cables and connection boxes. We have different cable lengths and sections for our resistive load banks:
from 5m to more than 100m;
with sections from 50mm2 to 240mm2.
These are mainly thimble cables (10mm or 12mm). They provide three-phase connections between resistive load banks and your installations.
Technical table of resistive load banks from 50 KW to 2.4 MW
| Type | Values |
| --- | --- |
| Power | 50kW to 2.4MW |
| Voltage | 230V / 400V / Single / 3-phase |
| Resolution | 1kW |
| Notches | Cable HO7RNF |
| Food | Power supply via busbars, possibility of external power supply |
| Finishing | Aluminum |
| Mobility | On wheels |
| Security | Klixon temperature |
| Dimensions Height | 700mm |
| Dimension Width | 19 inches (410mm) |
| Dimension Depth | 490mm |
Services associated with the rental of load banks