Rack load bank
6kW and 7kW
Rentaload offers the first range of rack load banks 100% dedicated to data center testing.
Two versions are available:
single- phase for 7 kW load banks,
three- phase for 11 kW load banks.
These load banks have proven themselves: today they have a reliability rate unrivaled on the market . They are used both for commissioning tests and for computer room ballasting.
For the record, the design of the 7 kW rack load bank was made by a designer currently working for Apple. A rather avant-garde design for a very industrial product. In particular, its transistor-like grille and its pretty leather handles.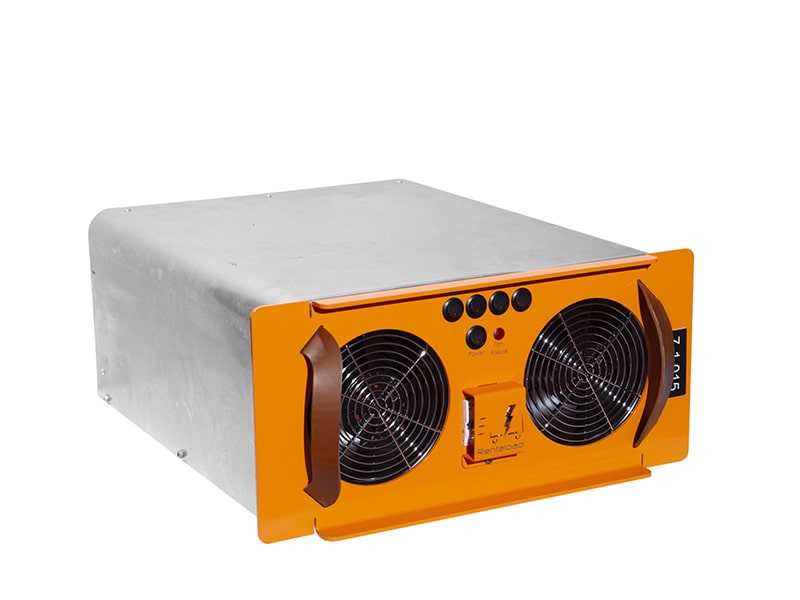 Advantages and features of the 7 KW and 11 kW rack load bank
0.5 kW resolution, the most accurate on the market;
Great reliability of these rackable load banks;
Perfectly suited for data centre commissioning tests (air conditioning test & electrical test);
External ATS if necessary, so as to be able to test 2N type electrical infrastructures.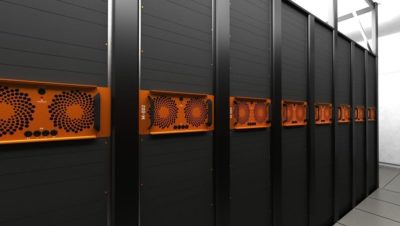 A 21 kW Mini-Tower made with our 7 kW rack load banks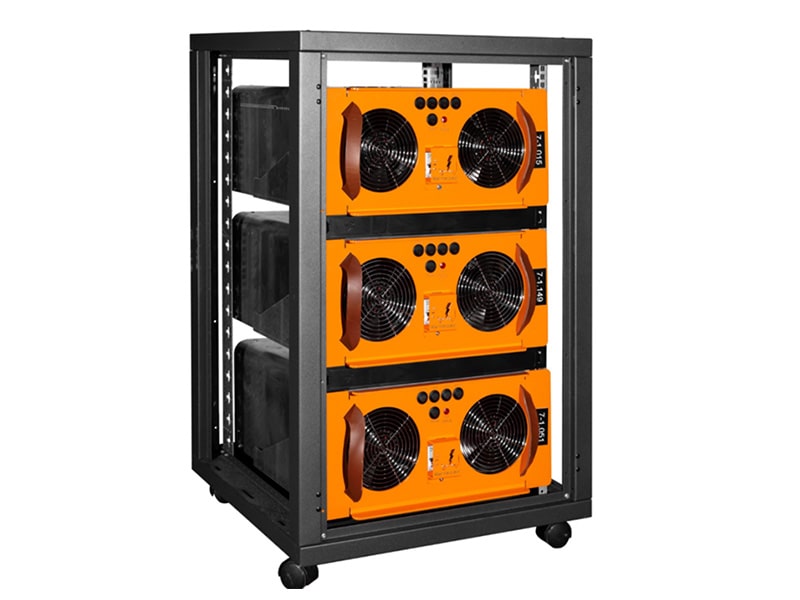 Rentaload continues to innovate with its ergonomic 21 kW mini-tower. This is actually a small computer rack made up of 3 rackable 7 kW load banks.
This equipment is exceptionally adaptable in terms of connection. Indeed, you can connect these mini-towers on single-phase or three-phase installations, directly to PDUs, Busbars or temporary distribution boards.
Today we offer two types of mini-towers:
The premium mini-tower with an integrated ATS. It is therefore perfectly suited to electrical testing of 2N type infrastructures and also has a better Delta T (27 K at full power);
The basic mini-tower without integrated ATS.
Discover on our dedicated page all the technical characteristics of our 21 kW mini-towers.
Accessories for our 7 kW and 11 kW rack load banks
Our 7 KW and 11 kW rack load banks can be accompanied by various accessories and measuring instruments in order to optimize your tests.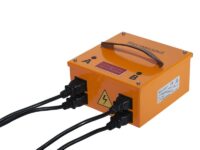 External TTY
If you want to carry out redundancy tests to check your installations, we advise you to rent this ATS (Automatic Transfer Switch) box in addition to your load bank. This will allow you to switch the electrical load between channel A and channel B without having to disconnect and reconnect the cables.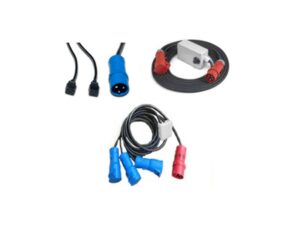 Shelves
Rentaload offers you for rental and in addition rackable load banks, 19 and 21 inch shelves without screws or nuts. They are easy and quick to assemble shelves. They will allow you to position your equipment inside your computer racks at the desired location.
Shutters
We offer 1U and 15U shutters for hire, in order to close the various "holes" in your computer racks. Judiciously placed, the shutter contributes to a good "tightness" within the bays and avoids excessive mixing of hot and cold air during the tests.
Instrument Accessories
Rentaload also offers a number of instrumentation and measurement accessories for hire. They complete the data collected through the software.
Thermal camera to analyse the various hot spots in IT rooms;
Anemometer to analyse air speed;
Analysers to provide network information;
Temperature sensors to analyse computer room temperature;
Humidity sensors to analyse room humidity;
etc
These accessories can be rented independently or in addition to Rentalab and EkkoSense software, depending on your needs.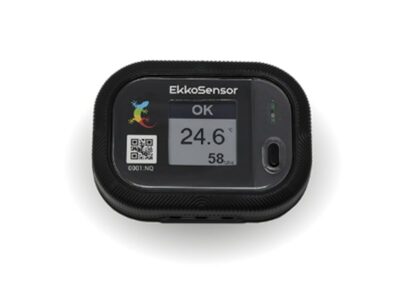 Rackmount Load Banks Perfectly Suited for Data Center Commissioning Tests
The 7 kW and 11 KW rackable load banks represent the first range of equipment developed by Rentaload.
These are the first rack-mounted load banks 100% dedicated to data center tests (electrical and air conditioning tests). They are therefore perfectly suited for "commissioning" tests. Indeed, thanks to their technological innovation, this equipment very precisely simulates the future behavior of the servers installed in the computer room.
Today, they have an unequaled reliability rate on the market.
Technical table for 7 kW and 11 kW rack load banks
Type
Values
Power
7kW
11kW
Voltage
230V
400 V- 3-phase – 50/60Hz
Resolution
0.5kW
3.7kW
Notches
0.5 – 1 – 2 – 3.5
3 steps: 3.7 kW
Food
2 C20 sockets (output)
3 C20 sockets (output)
Mean Delta T°C
26K
59K
Ventilation
Forced horizontal with 2 fans
Forced horizontal with 2 fans
Security
Temperature thermostat Fault at 70°C Temperature indicator
Temperature Indicator
Noise
85 Db
85 Db
Weight
13kg
13kg
Finishing
Aluminum Epoxy
Aluminum Epoxy
Services associated with the rental of load banks