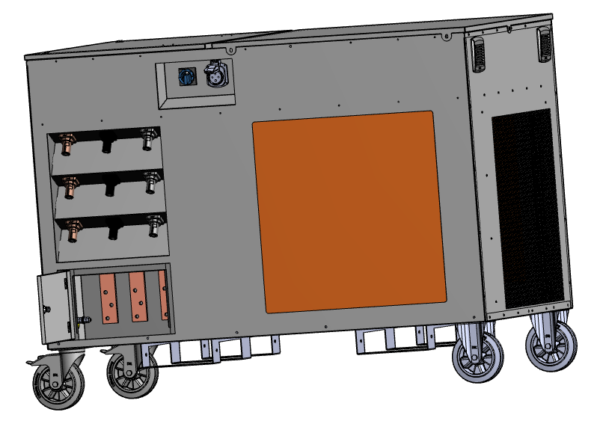 A brand new range of loadbanks :
After the 100/200/300 kW connected load banks, we are pleased to share with you the new design of the 650 kW connected & easy-plug load banks. Resulting of a co-investment between Rentaload and its German partner H&N Energien, this new 600 kW will ease and reduced on-site installation with its Powerlock connections and connection adaptability (120 mm² or 240 mm² cables). Connected to a supervision software, the fleet can be entirely piloted from one single portable computer and can also be connected to our 100/200/300 smart connected load banks.
Up to 48 load banks can be connected on the same loop !
What kind of load banks can better deliver the "1st health" record of your tested genset or your UPS than Rentaload smart connected ones?