Rentaload at the Data Center Forum Oslo on March 30th 2023
Come and meet Rentaload at the Data Center Forum Oslo in March.
Meet us on March 30, 2023 at the Data Centre Forum in Oslo. This exhibition is the ideal place to interact with more than 400 professionals from the data center industry in Norway. The event will take place at the Radisson Blu in Oslo, Norway.
Rentaload teams will be in attendance, so take the opportunity to discuss data center market trends, testing and commissioning optimizations, and future plans. We will be happy to discuss with you, please do not hesitate to make an appointment with us at the following address: contact@rentaload.com.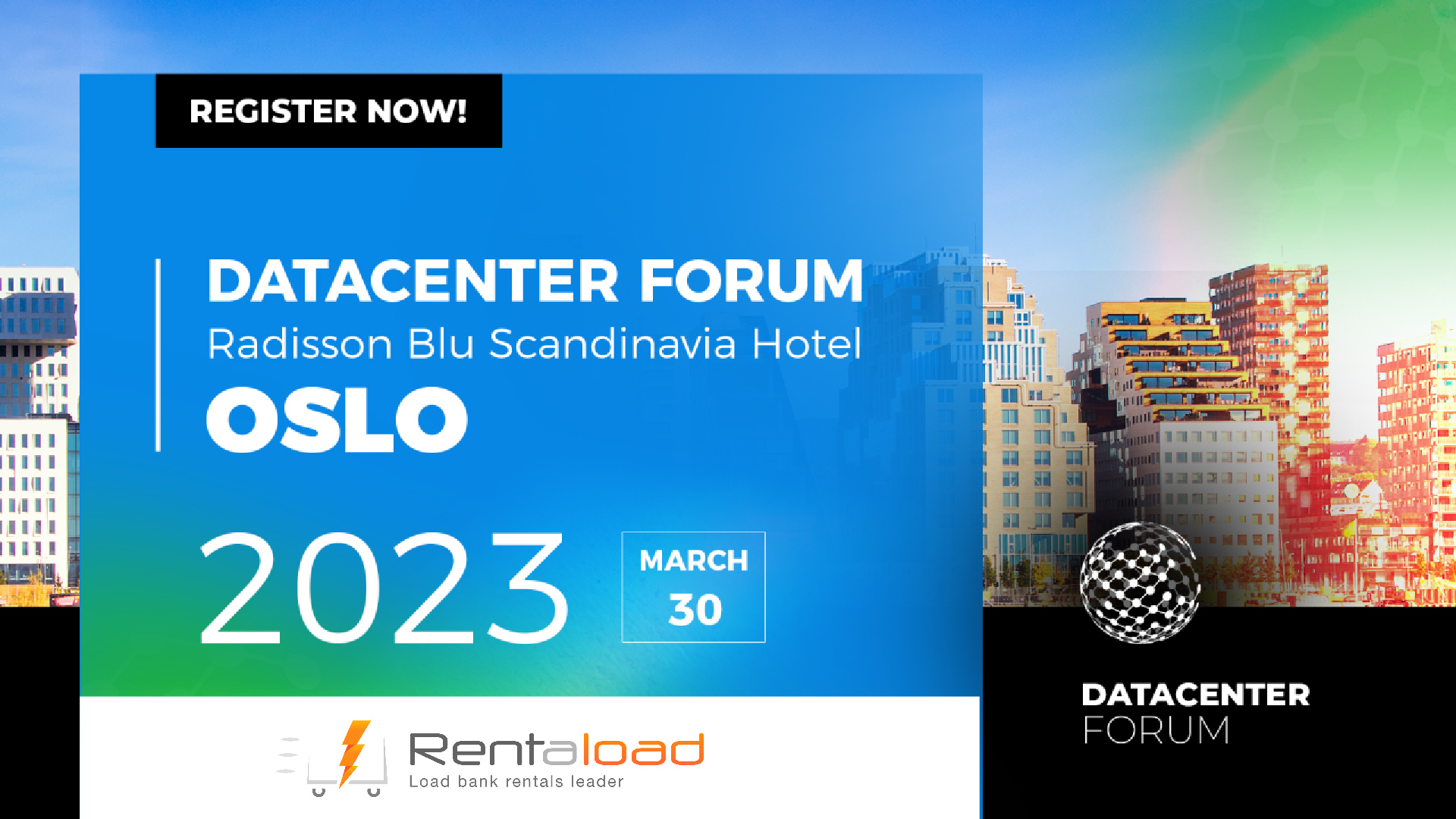 What are the opportunities at Data Center Forum in OSLO?
The 9th annual Datacenter Forum Oslo will take place on March 30th 2023 at the Radisson Blu Scandinavia! The event will bring together more than 400 data center industry professionals in Norway, and registration is free for those involved in the management and operation of IT infrastructure.
Datacenter Forum was founded in 2014 and brings togetherthe largest community of datacenter professionals in the Nordic countries. Their mission is to build relationships among community members by sharing information, knowledge, and provisions about the ever-changing and growing data center landscape.
More information about DataCenter Forum and Rentaload
Discover the largest gathering of data center professionals and end users in the Nordic countries. Data Center Forum is the ideal place to shape next generation strategies and direction for our community towards a more prosperous and sustainable future. Get your free ticket to the event that propels the digital economy on March 30, 2023 at the Radisson Blu in Oslo.
DCF Oslo is the most important tech event of the year in Norway. It brings together the leaders of the Nordic ICT infrastructure; investors, data center players, service providers, collos, hyperscalers in one place.
This one-day event offers networking opportunities to connect. Connect with the right companies and meet with experts you can engage with, whether you're looking for the right company to partner with or want to keep up with the latest trends in energy management, cooling, commissioning and more.

6 reasons to attend DCF OSLO
Discover the latest news in terms of sustainable development

European public, international orientation

Get the latest information from industry experts

The most important Tech event in terms of business in Norway

By the sector, for the sector
Take the opportunity to meet Rentaload at the DCF OSLO and discuss with our intelligent test and commissioning experts:
We look forward to seeing you there!
Share This Story, Choose Your Platform!