Rentaload at the Data Centre World in Frankfurt on May 10th and 11th.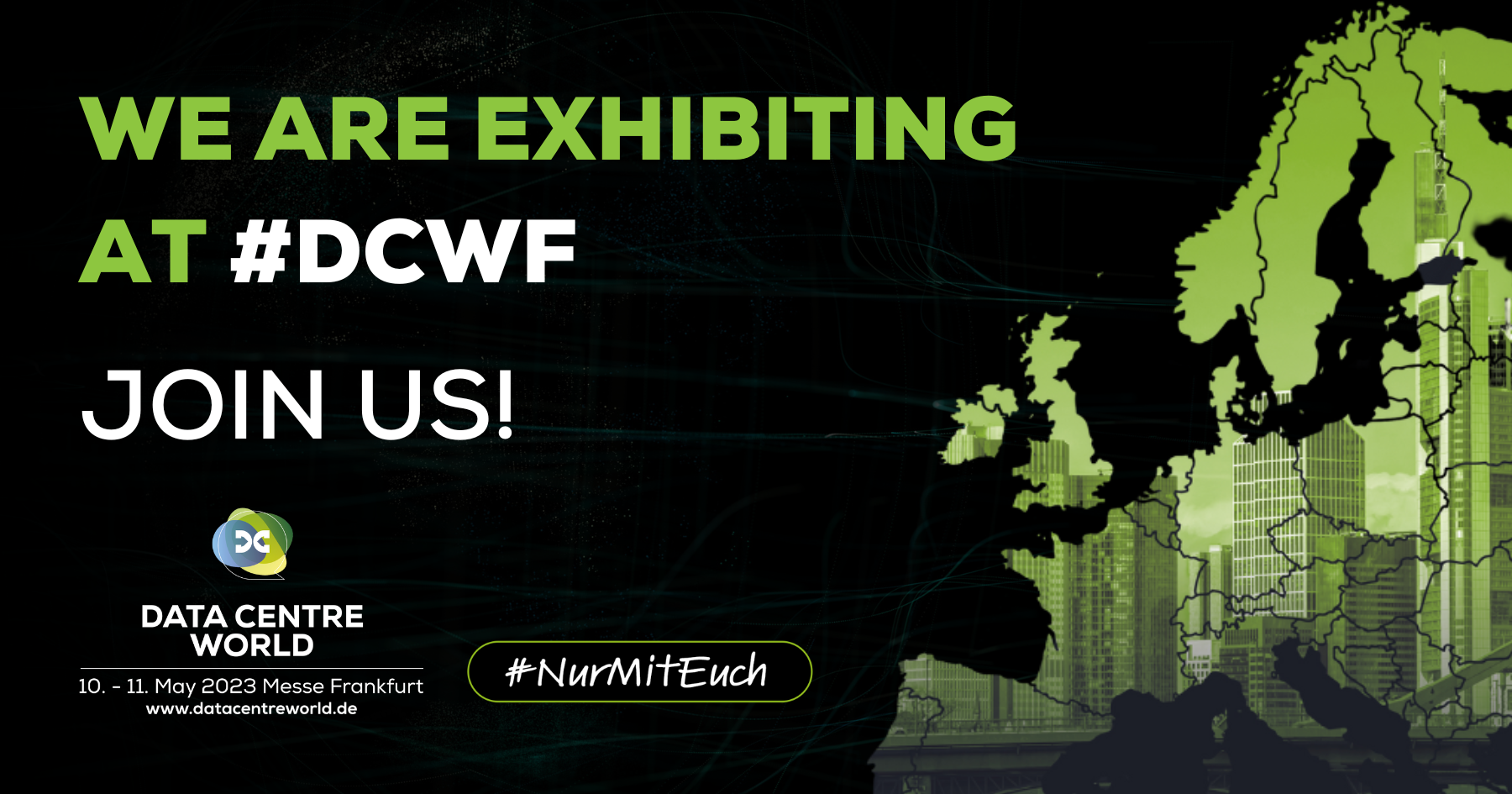 Come and meet Rentaload at Data Centre World in Frankfurt on May 10th and 11th.
Join us on May 10 and 11, 2023 at the Data Centre World in Frankfurt. Dive into the engine room of the digital industry at Data Centre World.
Together with Cloud Expo Europe, Cloud & Cyber Security Expo Frankfurt and Big Data & AI World, Data Centre World is the largest gathering of data center specialists, engineers, innovators and business leaders in Central Europe and the DACH region. That's why Rentaload is proud to be a sponsor and exhibitor! The event will take place in Hall 8 of Messe Frankfurt, Germany.
The Rentaload team will be present at the show on STAND D100. Take the opportunity to discuss data center market trends as well astesting and commissioning optimization. We will be happy to discuss with you, please feel free to make an appointment with us by clicking on the following link: Make an appointment with the Rentaload experts during the show.
What opportunities does the World Frankfurt Data Centre offer?
Do you want to take advantage of the possibilities offered by next-generation data centers today and benefit from numerous networking opportunities? Join Data Centre World Frankfurt and meet 10,000 professionals, decision makers, pioneers and expert suppliers.
On your way, take the opportunity to meet RENTALOAD and our wonderful partner
H&N Energien GmbH
expert supplier of fuel cleaning systems and safe emergency power supply.
The D100 stand is the mandatory stop on your way through the show if you're looking for expert advice regarding generators, UPS systems, fuel tanks, transformers, light poles, smart load banks, power testing, cooling testing, IST commissioning and much more!
More information about DCWF and Rentaload
Data Centre World Frankfurt is one of the most important events of the year in Central Europe and the DACH region. It brings together 10,000 like-minded professionals, decision makers, pioneers, experts and suppliers in one place. This is your opportunity to learn how to take advantage of the next-generation data center capabilities today and benefit from many valuable networking opportunities.
Expect an unparalleled two-day conference program with stimulating panel discussions, inspiring keynotes and practical insights from 300 speakers who will offer perspectives in the following areas: Automation and Emerging Technologies, Design, Build and Invest, IT Strategy and Regulation, Thermal Management and Advanced Cooling, Impact of 5G, Sustainability and Net-Zero and more….
Connect with the right companies and meet with experts you can engage with, whether you're looking for the right company to partner with or want to stay on top of the latest trends in energy management effective commissioning cooling and much more. It's time to mark May 10 and 11, 2023 in your calendar and head to the Frankfurt Fair.
6 reasons to attend Data Centre World in Frankfurt
Meet many high-level decision-makers

International audience, European orientation

Discover what today's next-generation data centers are all about

One of the most important technology events for businesses in Europe

Fast and easy travel to Frankfurt

By the sector, for the sector
Let's talk about your business challenges and how we can help you improve the efficiency of your commissioning process at STAND D100.
Take the opportunity to meet Rentaload at the Frankfurt data center and talk to our experts in intelligent testing and commissioning:
We look forward to seeing you there!
Share This Story, Choose Your Platform!