The year 2020 has extremely inventive for Rentaload with the release of 8 new products, always guided by the same vision: offering SMART solutions with the aim of ADDING-VALUE to our customers.
Please find below more details :
1. THE 21 kW SMART LOAD BANK
The first connected solution on small floor standing 21 kW load banks! With the possibility to connect up to 240 load banks in the same loop, commissioning teams can benefit from this smart global solution to run and manage a complete fleet and collect and record data during the tests.
The new 21 kW load bank generation offers also improved delta T, as low as 35K, to allow a better heat distribution in the data hall to reproduce the hot & cold aisles.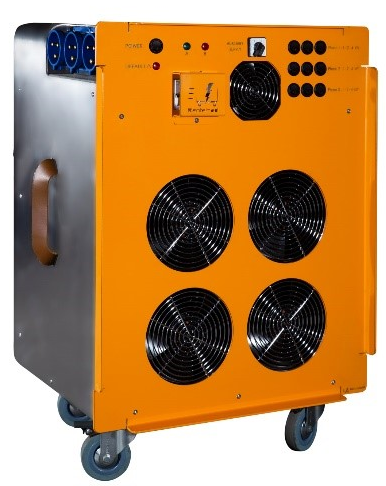 "The 1st connected solution on a large fleet of 21 kW load banks. "
Features :
Run and manage remotely up to 240 load banks simultaneous.
Managed by software. Simplify and reduce test duration
Better ∆ T° (Low delta T: 35 K @ full power)
Higher cut-off temperature
Smaller resolution: 1 kW
Floor standing units on wheels for easy handlings
Dual Power Supply for testing 2 busbars (in mono or three-phase)
FOR MORE INFORMATION, CONTACT US at contact@rentaload.com
2. THE SMART TOWER 
SMART TOWER equivalent to our 21 kW load banks (see specifications of our new 21 kW connected load banks above) are offering an even better delta T of 27K at full power.
Exceptionally adaptable in terms of connection, you can connect these smart towers either in mono or triphase systems, directly to the PDUs, Busbars or temporary distribution boards, with or without an ATS.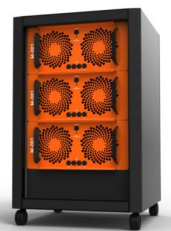 "The ultimate flexibility for connections and all possible DC room environment. "
Features :
Up to 3 x 7 kW
Lower resolution: 0,5 kW
Low delta T: 27 K @21kW
Ultimate flexibility in terms of connectors
FOR MORE INFORMATION, CONTACT US at contact@rentaload.com
3. THE 6 KW DC LOAD BANK 
Testing edge datacentres powered with DC system requires specific load banks. With the new DC 6 kW load bank, Rentaload offers again a rackable solution that perfectly fits in small edge DC sites. This new 6 kW server emulator is also designed to be managed by software, allowing commissioning teams to collect and record the data (P, U, I, t°) during the tests. The design of this load bank allows 2 power supply (lane A and B) using an integrated ATS, avoiding cables changes from one lane to the other during the tests.
"A unique portable DC server emulator to test edge datacentres."
Features :
Rackable DC load banks
50/50% Dual Power supply (line A and B) with integrated ATS
Resolution: 1 kW
Connected load banks to run and managed an entire fleet remotely and to collect the data the tests
Variable and selectable ∆ T° (between 10 to 26°C)
 FOR MORE INFORMATION, CONTACT US at contact@rentaload.com
4. THE SUPERVISION SOFTWARE FOR 21 kW
Our new range of 21 kW connected load banks can be remotely managed by a  computer equipped with our new supervision software. Commissioning teams can then easily send run and manage the entire fleet and collect & record data during the tests.
With an easy set-up protocol, this solution is quickly deployed on-site.
Associated with last year launched wireless sensors in partnership with EkkoSense, all information can then be « live » displayed on 3D modelization. Virtual navigation into the Data Center during the tests is also possible.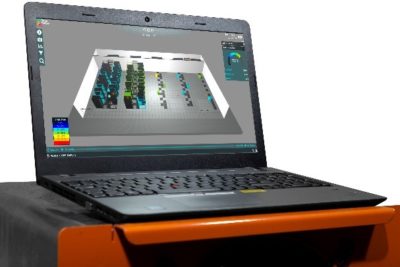 "A smart tool to save up to 30% on human resources on-site and to cut down commissioning time."
Features :
Plug-and-play solution
Collect & Record the data during the commissioning (Datalogger)
Saving time & money
Reduce the number of people on-site due to Covid19 restrictions
FOR MORE INFORMATION, CONTACT US at contact@rentaload.com
> Discover the 4 other products in the article "8 new products at Rentaload in 2020 (part 2)".