Rentaload conference at the LANline Datacenter Symposium in Cologne on October 27th!
Rentaload at the Datacenter Symposium on October 17th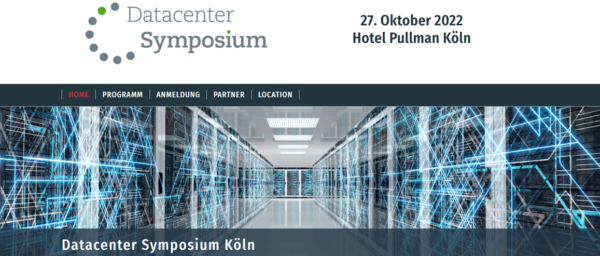 Stefan KALUZNY, Sales Director of Rentaload Germany, will be present at the "Datacenter Symposium" in Cologne on Thursday 27th October from 9am to 6pm. More precisely at the following address Hotel Pullman Cologne, Germany.
He will hold a conference on the following topic: "Commissioning and integration testing of data centers – tedious obligation or opportunity" .
Find out below:
For your information, the LANline Datacenter Symposium (DCS) provides specialists and data center managers with up-to-date know-how – independently, highly informative and particularly practical. It's where experts, industry insiders and data center operators gather.
As a DCS visitor, you have the ideal opportunity to reach data center and IT environment managers and decision makers to discuss with them at the highest level and exchange experiences. Specialized lectures and participation in workshops are also available, and there is also a very current trade show.
Share This Story, Choose Your Platform!